Stewart Title is by your side in Corpus Christi and Portland.
The Aftermath of Harvey
We extend our thoughts and safe wishes to everyone affected by the unrelenting storm in Texas. Many of our Stewart friends, families, customers and partners have been affected by Hurricane Harvey. As we deal with the aftermath of this storm and continue to rebuild, we cannot forget the ongoing acts of kindness, generosity, and self-sacrifice from our associates around the country who continue to volunteer their time and efforts to help others.
We are aware, you may have a closing or a business transaction scheduled with one of the Stewart Title Company offices or associates that continues to be affected. We are doing everything possible to minimize business interruptions and help you and our partners maintain service to our customers.
If you are having issues reaching your local contact, please call 800-STEWART(783-9278) and we will find the appropriate contact for you (To better assist you, please have your Guarantee File numbers available, so we can promptly resolve any outstanding issues).
We know these may be trying times for you or your customers. We are committed to enabling and protecting real estate ownership, even in these difficult times. We want you to know we're here to help and remain confident that communities across Texas will emerge even stronger in the coming weeks and months.
If you have been adversely affected by the storm, here are some resources you may find helpful as we rebuild together:
Information on rebuilding after coastal storm click here
Resources for Real Estate, Insurance and Lending Industry Professionals click here
Resources for Home Builders, Developers, and Construction Professionals click here
Our thoughts and prayers are with those who have been affected by this disaster. Please let us know if there is anything we can do for you or on your behalf to assist our customers at this time.
Sincerely,
Stewart Title Company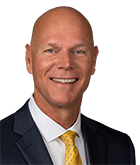 Stewart Insurance and Risk Management
We offer a variety of personal and commercial insurance products, including homeowners insurance, home warranty, hazard disclosures and bonds.
A Unique Approach
We work with people in the true spirit of collaboration to ensure successful transactions and build long-lasting relationships.