The Author Mode User Interface (UI)
When a page is viewed in author mode, there are a few page elements to be aware of. The content finder, page content (content that will be edited) and the sidekick.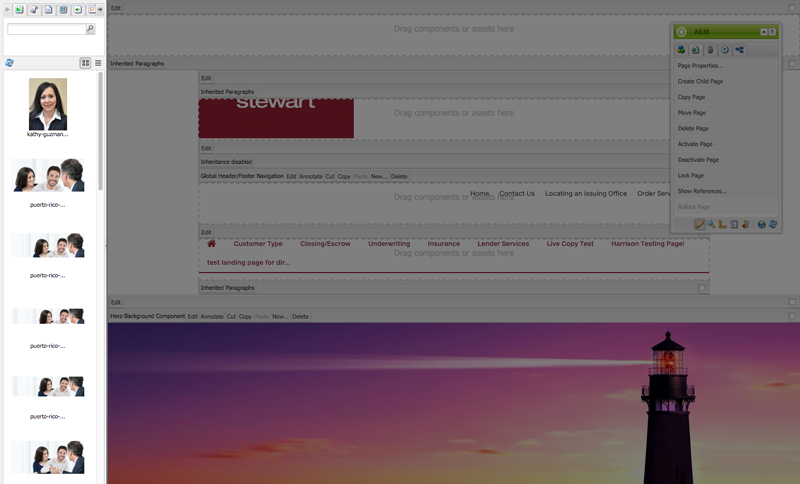 On the left side of each editable page, the content finder provides fully searchable, quick access to digital assets, such as other images, documents and pages – other features of the content finder are not used by Stewart. Files in the content finder can be dragged into certain components that allow "drag and drop" functionality.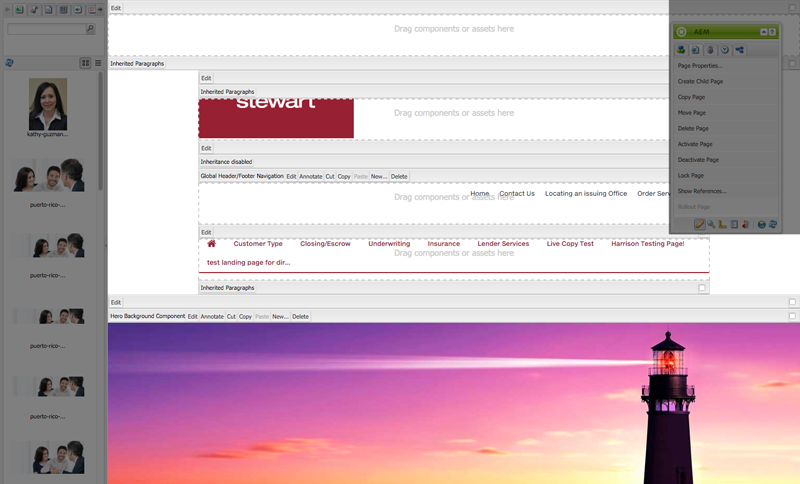 The page content area is where all the content for a page lives. This is where components are placed or edited to add/edit page content. Each component has a gray edit bar with the component name and abilities to edit, move, copy, delete and annotate. Some components are inherited from other pages and cannot be directly edited.