Audio
The audio component gives an author the ability to add a HTML 5 audio player to the page. Site visitors can use the controls on the audio player to listen to the file (.mp3 is preferred) that is added in the author dialog.
Example
Author Dialog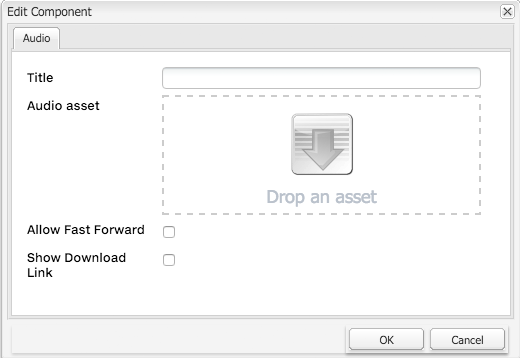 The author dialog for the audio component has options for the following:
Title: Give the audio clip a title that briefly describes the content
Audio Asset: Use the content finder to drag an audio clip into the dialog from the digital asset manager (DAM) (more about the DAM).
Allow Fast Forward: By default this is unchecked, prohibiting site visitors from moving ahead in the audio clip. Checking this box will allow moving ahead.
Show Download Link: Checking this box will provide a link to the audio file so that the site visitor can download the file.