Blog Feed
The Blog Feed component allows authors to display a list of blog articles from blog.stewart.com. Here is an example.
Example
Author Dialog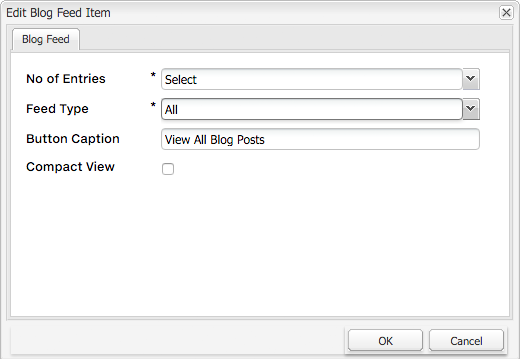 Button Caption: This is an editable field allowing the author to change the caption for the button that links back to the blog. We recommend not editing this field.
Compact View: Unchecked, this will display the first 250 characters of the blog post. When checked, the description is removed, showing only the clickable title and date stamp.