Full Page Biography
The Full Page Biography component is used to display an employees contact information and background information. This component has three distinct views
Examples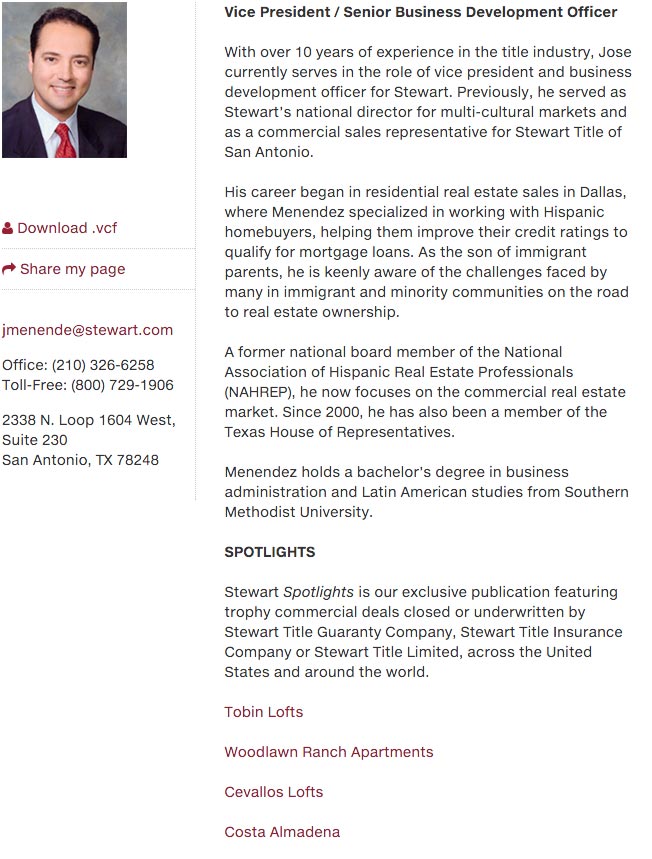 This view is usually only used for Business Development Officers (BDOs) who need to use their bio page as a marketing tool. This view offers the same options as the Basic Bio View but with the ability to add a vCard (.vcf format) download, social media and a custom bio that uses any other component we need it to.
Author Dialogs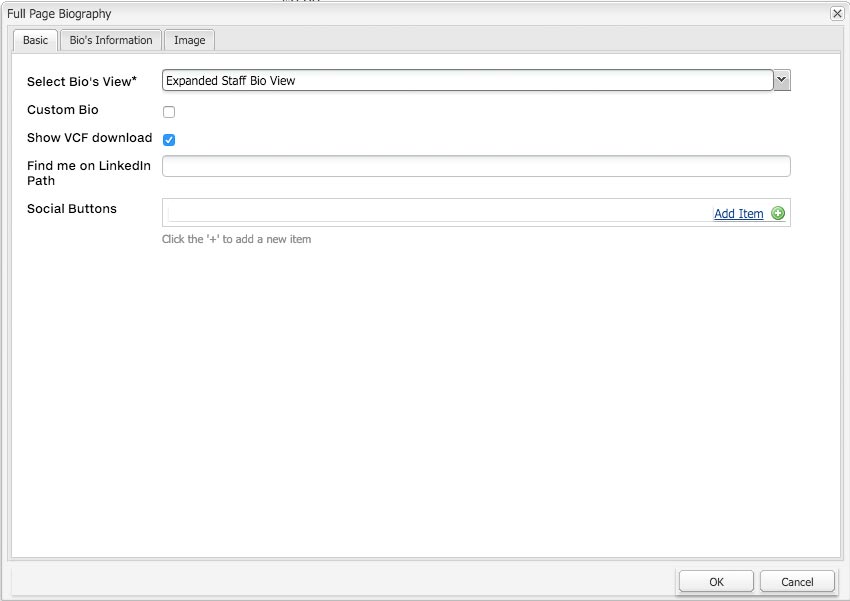 The Expanded Staff Bio View has the following options specific to this view type.
Custom Bio: When checked, the biography text – pulled from the "Bio's Information" tab – is replaced with a blank paragraph system to add any components needed.
Show VCF Download: When checked, a link to a download a VCF will be shown under the headshot image in the left column.
Find Me on LinkedIn®: Supply a path to the employee's LinkedIn profile, and that link will be displayed under the headshot image in the left column.