Generic Text
The Generic Text component does just what it sounds like. It allows an author to place and format text in the most common formats like paragraphs, lists, links, etc. The text you are reading right now was placed here by using this component. Aside from basic formatting of text, the Generic Text component has a list of preset styles for text that requires a special type of rendering. Below are some examples of these pre-configured styles available in the Generic Text component.
Heads Up: The Generic Text component does not allow for the addition of titles or headings. These should be added via the Title and Sub Title component.
Examples
Alert Box: Warning
Alert Box: Success
Alert Box: Info
Alert Box: Disclaimer
Intro Copy
Default Label
Important Label
Info Label
Success Label
Footer Title
Footer Body
Author Dialog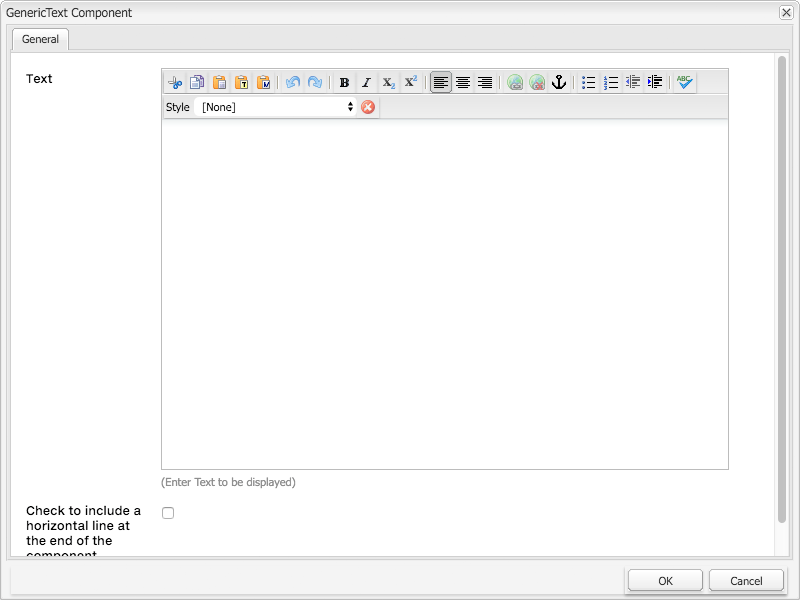 Once the Generic Text component is added to the page, text can be added and formatted with the buttons at the top of the component. Most of these icons should look similar to Microsoft® Word. Here are a few icons that are worth noting.

Sometimes when pasting from Word, some of the formatting can carry over into the component. This is undesirable as Adobe® Experience Manager is setup to style text in a consistent fashion dictated by the Stewart brand. To avoid this, click this icon and paste any text you copied from Word. When you insert this text into the page, all formatting will be removed.

If you would like to make a piece of text clickable to either another page in stewart.com, a file in the digital asset management or an external website, highlight the text you want to be clickable and then click this icon to add the path to the linked resource. See Linking to Files or External Websites for more information on using links.

If you need to remove a link from a piece of text, you should use this icon. First, highlight the text that is clickable and then click this icon to remove the link.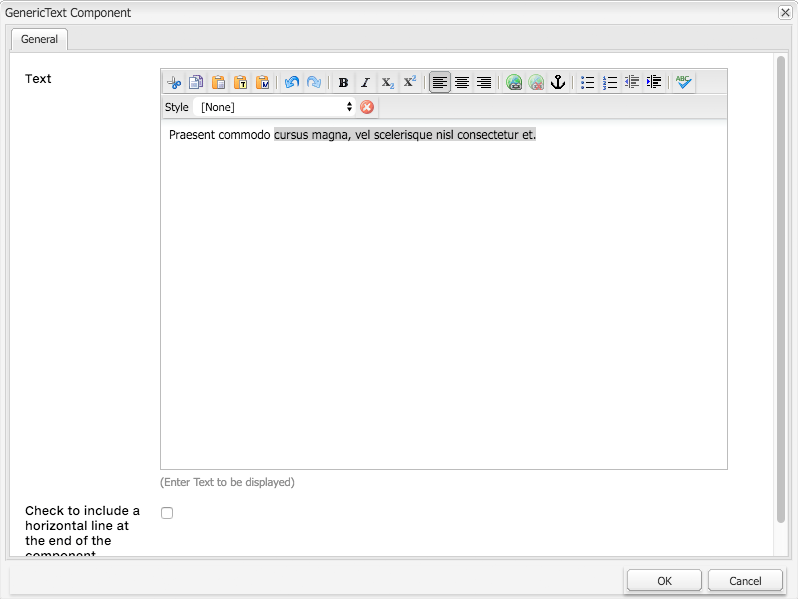 If you need to format text in one of the pre-configured styles above, select the text you would like to style.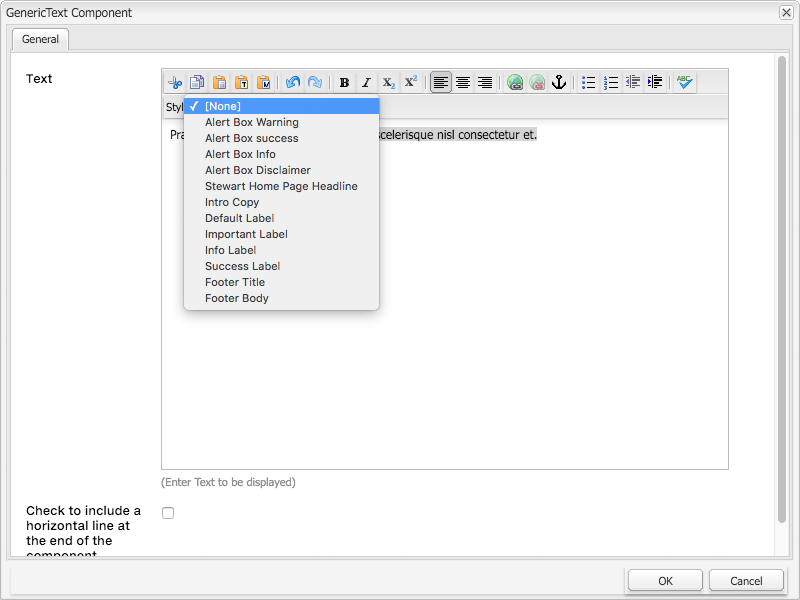 Next, open the dropdown for labeled "Style" and select the style needed.