YouTube
The YouTube® component allows authors to pull in videos from YouTube to display on the page. There are multiple ways in which to present one or multiple videos as well.
Examples
Single View
Thumbnail View
List View
Author Dialog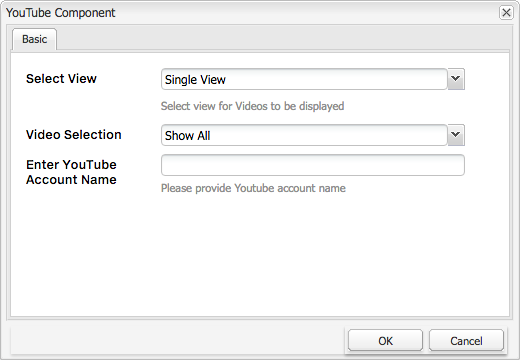 Select View: Select which view is desired. See thumbnails below of each screen.
Video Selection: Select which videos to show from the YouTube account.
Enter YouTube Account Name: Define which YouTube account to get videos from. The Stewart YouTube account name is StewartTitleCo.