Navigating the User Interface (UI)
Once you have successfully logged in to Adobe® Experience Manager, you will be taken to the welcome screen. There you will have access to the three parts of the application used by authors.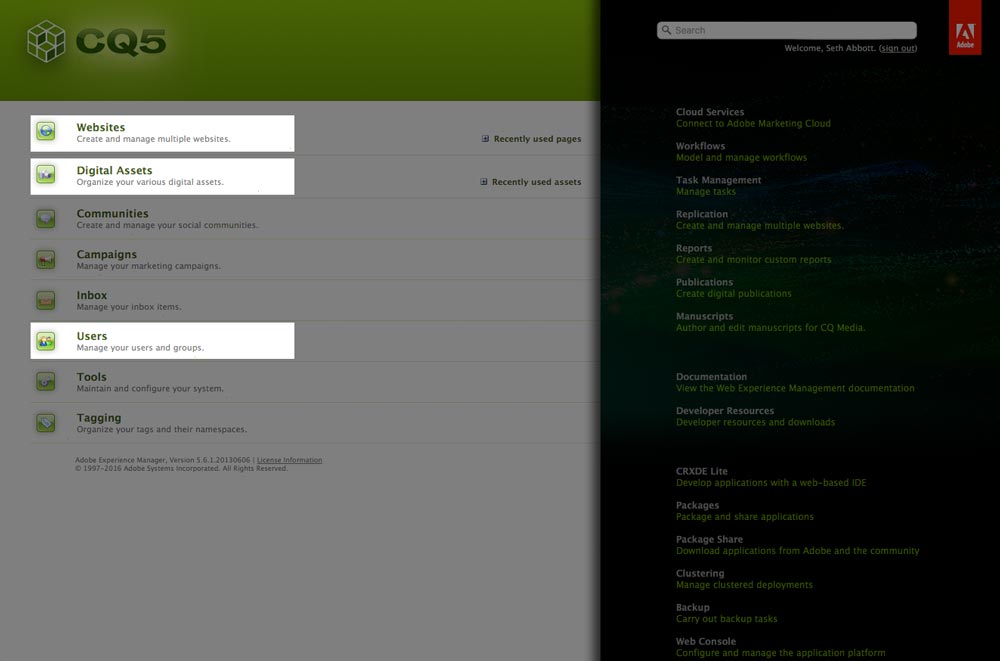 Website Content Management (WCM) – The structure of your website can be expanded and actions taken on the required pages. Add, edit and delete pages as well as modify page properties and activate or deactivate pages. Pages may be subject to workflows.

Digital Asset Manager (DAM) – Add, edit or delete assets, including images, office documents like Word, Excel, etc., PDFs and any other file that "content" will be comprised of.

Security (user accounts) - Change password and personal information. Note: usernames cannot be changed once created by stewart.com admins.
Main Toolbar
Page Structure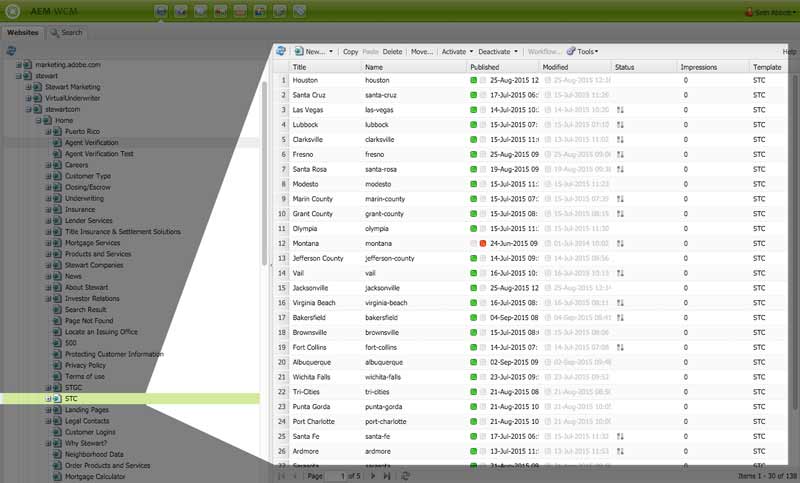 To view sub-pages in a list format, click on the parent page in the left pane and its contents will be shown in the right pane. In this view, you will have access to view or update the following page functions.
Page properties
Activation and deactivation
Move, copy and delete
View and update name and title
View template name