Adam Rachavong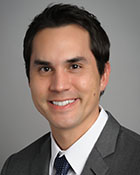 Commercial Services Closing Specialist, Underwriter
Office: (214) 413-1810
1717 Main Street
Suite 3500
Dallas, TX 75201
Rachavong joined Stewart Title in 2005. He is an accomplished closer specializing in complex national commercial transactions including multi-property portfolios, REO and debt restructuring. He has vast experience in hospitality, multi-family, industrial, mixed use, wind farms, and retail closings. His expertise makes him an invaluable member of the commercial closing team.
He is a member of the American Bar Association, the Texas Bar Association, Texas Association of Young Lawyers, the Real Estate Council, American Land Title Association and Texas Land Title Association.
Rachavong received his Bachelors from the University of Texas at Austin in 2002. In 2005 he obtained his Juris Doctorate from Texas Tech University School of Law.
SPOTLIGHTS
Stewart Spotlights is our exclusive publication featuring trophy commercial deals closed or underwritten by Stewart Title Guaranty Company, Stewart Title Insurance Company or Stewart Title Limited, across the United States and around the world.

Majestic Airport Center DFW, Building 5
Campus Village at College Station