Stewart Title always has your back. We get to know you and your business, then partner with you in developing the best solutions, from acquiring a tract of land to move-in and everything in between. Our involvement with builder and trade associations helps us better understand the issues you face. You'll appreciate the level of our involvement when you see us in your community and within your associations, working alongside you.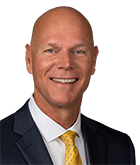 Builder Protection Plus™
Insurance products to protect homebuilders and home buyers, in one convenient bundle.
Title and Escrow
Providing title and escrow solutions for all your real estate deals.
Stewart Blog — Homebuilder/Developer Articles