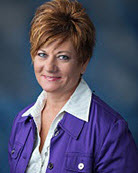 Senior Escrow Officer
Office: (812) 206-2325
Carol joined our team of quality associates in 2013 as senior escrow officer. Carol is a seasoned professional, having been in the title industry for over 25 years, and has extensive title examination, escrow processing and closing table experience.
Carol enjoys giving her customers the one-on-one attention they deserve, and her mission is to ensure the title services we provide are smooth and an enjoyable experience for everyone involved.