Glenn H. Clements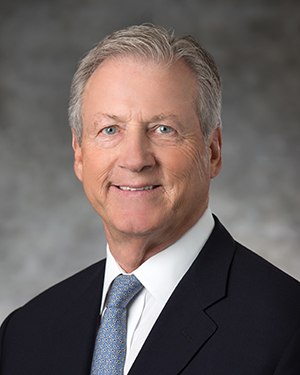 Executive Vice President
Glenn H. Clements is Stewart's Executive Vice President, with over 40 years of service to the company. He has held numerous senior leadership positions, most recently Group President – Direct Operations, and served as a member of the Stewart Board of Directors Executive Committee.
With his sales and process expertise, Clements has been positioned to lead the profitability of our residential and commercial operations. His thorough understanding of the customer lifecycle and transaction process have helped our owned operations grow throughout the U.S. Clements' previous oversight of various independent agency development and operations has also had a significant impact on Stewart's growth and prominence.
Clements serves as Advisory Director of BBVA Compass Bank. His previous service includes Director of the Texas Land Title Association, Director and Chairman of the Houston Chapter of the World Presidents Organization, University of Houston Center for Public Policy, and District Council Member of the Urban Land Institute (ULI). He has also served the community as Director and Chairman of the Properties Committee of Houston YMCA.
Clements graduated from the University of Houston with a Bachelor's of Business Administration and a Master's of Business Administration.