This 300 acre, AAA Five Diamond resort is the crown jewel of Arizona's hospitality industry. But with four separate ownership interests in the property and multiple seller agreements in place, the stakeholders knew it wouldn't be easy to close – so they called on Stewart Title. A creative title solution – and a weekend of pre-closing work – kept the transaction moving forward and helped deliver the Southwest's most luxurious hotel to its new owner.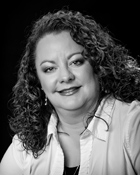 Are you interested in learning more about what Stewart can do for you?
Hi, I'm Carma Weymouth, vice president, title and escrow operations manager at Stewart Title. Contact me at cweymouth@stewart.com or call (303) 780-4015 to learn more about keeping your transactions moving and closing your deals on time. Or, fill out the form fields below.