In today's constantly changing environment, it's more important than ever to work with companies you can trust to always have your best interests in mind and work with you in the true spirit of partnership. US Bank can rely on Stewart to meet your needs.
Our national Stewart Lender Services® team and our local Stewart Title offices can provide the valuable guidance necessary to help make otherwise complex processes simpler. We will work with you to learn the ins and outs of your business, developing a long-lasting relationship that helps us better serve you with solutions designed to meet your specific needs for origination, mortgage servicing and capital markets.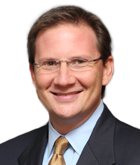 © 2016 Stewart. All rights reserved.
Trademarks are the property of their respective owners.
See contract for complete terms and conditions.