Stewart Title is Austin Strong
Stewart Title was founded nearly 125 years ago, and we have been a proud member of the Austin business and real estate community for generations. In fact, we have been in Austin since your great-grandparents' time, and we'll be here for your grandchildren and their grandchildren.
Our commitment to protecting and enabling real estate ownership in Austin will never change – and we're ready to serve our residential and commercial customers. We encourage you to call or email us. You can call John McCain, our senior vice president of Texas, directly at 512-362-5059 or email AustinTX@Stewart.com for more information.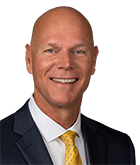 Stewart Insurance and Risk Management
We offer a variety of personal and commercial insurance products, including homeowners insurance, home warranty, hazard disclosures and bonds.
One-click ordering via zipForm®
Order title and escrow services with the click of a button through zipForm® Plus.
We've been named as a Top Work-place for the sixth straight year.
The results are in for the 2016 Austin American Statesman Top Workplaces. Our Austin area family of companies has elected Stewart Title of Austin, formerly Gracy Title, as a Top Workplace in 2016 for the 7th consecutive year! Click here for more details...