2012 Texas Agents Seminar - Sponsors
Advanced IT Concepts supports small/medium businesses and governmental entities throughout the states of Texas, New Mexico and Oklahoma, primarily in the Title Insurance Industry. Advanced IT Concepts is a complete one-stop shop for all of your company's IT needs. Our professional small business technology specialists know how to make the decisions that will make your company's technology to become more productive while keeping budgets in mind. We have been providing outstanding, reliable technology services to our valuable clientele for over a decade. Let us help you design and implement an IT solution for your business that will give you a competitive advantage, develop a network that will grow with your business and protect your infrastructure, ideas, and investment you have put into your company.
Established in 1990, Asset Preservation, Inc. (API) is a recognized national leader in the Qualified Intermediary industry, having successfully completed over 140,000 IRC Section 1031 tax deferred exchanges. Asset Preservation is committed to providing investors the highest levels of experience, expertise and security of funds in the industry – what we call The API Advantage™.
HR in Alignment, LLC, established as a one-step solution for small and mid-sized business owners helping to ensure compliance with Employment Labor Laws, develop Policy & Procedures, align Human Capital Strategies with Organizational Goals, support HR Administrative needs through the efficiency of Shared Services, and provide the necessary support and guidance for all day-to-day human resource needs.
At PropertyInfo Corporation, a Stewart company, we innovate, integrate and implement technologies to further enhance the real estate transaction process for title agencies, real estate professionals, county recorders, homebuyers and seller and governments around the world supporting parent-company, Stewart Title's overall mission to enhance the real estate transaction process.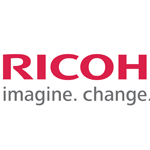 Ricoh is a global technology company specializing in office imaging equipment, production print solutions, document management systems and IT services. Headquartered in Tokyo, Ricoh Group, operates in more than 200 countries and regions.
Sharp Electronics Corporation strives to help you create a balance between work and personal time with products that enhance life at work, at home, and everywhere in between. Sharp is dedicated to improving lives through the use of advanced technology and a commitment to innovation, quality, value and design.
Shred-it specializes in providing tailored document destruction and document imaging services that allows businesses to comply with legislation and ensure that the client, employee and confidential business information is kept secure at all times. Through our strict chain-of-custody processes, reliable on-time service and a global network of local service centers, Shred-it provides the most secure and efficient confidential information management service in the industry.
Staples Advantage, the business-to-business division of Staples, Inc., serves organizations of 20 or more employees all the way up to the Fortune 1000, including global businesses, government, healthcare organizations and educational institutions.
Stewart Specialty Insurance Services offer a variety of personal and commercial insurance products, hazard disclosures, bonds and home warranty. We represent many highly rated insurance carriers, so you can be sure you will receive competitive pricing and quality coverage. Our policies are available nationally, and we are dedicated to excellent customer service.
Raffle Sponsor
HALO offers thousands of promotional items branded with your company name and/or logo to help you promote your business.
Hyatt Regency Lost Pines Resort & Spa, a river runs through it; and the graciousness and gentility of historic Austin, Texas abounds. Escape to infinite comfort at our award-winning resort set along the banks of the Colorado River. Luxuries are plentiful, from spacious guestrooms and remarkable dining to pampering treatments at our Condé Nast Traveler-recommended spa. Relax, reinvigorate and recharge at Hyatt Regency Lost Pines Resort and Spa; the epitome of an award-winning Hyatt experience.
Stewart Marketing is a full-service marketing department at Stewart Title Guaranty Company providing products, tools and services to help you face your most difficult sales and marketing challenges. We offer an array of services, such as marketing strategy and consultation, marketing campaigns and planning, logos, branding, print and online marketing collateral, promotional items and much more! Signup for stewartmarketing.com today to benefit from all of the tools and resources available to you, our valued Stewart policy issuing independent agency.