Helping Ardmore and Southern Oklahoma residents have worry-free closings.
From historic Main Street in the center of Ardmore, out into the city's surrounding southern Oklahoma communities, we've helped people through real estate transactions of every type and size on "the sunny side" of the Arbuckle Mountains. We're ready to do the same with you. To offer guidance where needed. To respond quickly to your needs. To find the right solutions for any problems with the title to your property.
We've got a history here ourselves, building relationships with customers that help build the community we all live and work in. We'd like to do the same with you. So, please, look around our site and learn the many ways working with us can benefit you.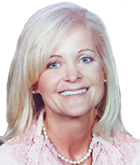 Stewart Insurance and Risk Management
We offer a variety of personal and commercial insurance products, including homeowners insurance, home warranty, hazard disclosures and bonds.
A Unique Approach
We work with people in the true spirit of collaboration to ensure successful transactions and build long-lasting relationships.
Stewart Blog
No doubt there is general agreement on the idea that we should leave Mother Earth in better shape than when we arrived.  The extent to how much should be done to preserve and improve this planet, however, likely varies across every individual and from city to city. WalletHub developed a methodology to rank the 100 …

Read more

Not only have vacation homes been a benefit for owners in escaping the stresses of life, those recently selling are pocketing some impressive gains on the way out of the closing.   As usual, I invoke the TINSTAANREM axiom — There Is No Such Thing As A National Real Estate Market or a National Economy.  The …

Read more

Just as words have meaning, taxes have economic ramifications.    This annual blog on the Best State Tax Business Environments begins as it commenced and ended each of the past two years in the prior sentence .  Each state varies in one form or another in how much services their government provides and how those services …

Read more