Whether you're beginning to think about moving or you've already negotiated price on a property, choosing the right title company is a big step. Everyone at Stewart Title is ready to work with you in the true spirit of collaboration. We already know real estate transactions. We want to get to know you so we can ensure that your needs are being met at every point of your closing experience and beyond.
Your Stewart Title agent is ready to respond quickly to answer your questions and meet your needs while providing valuable guidance throughout the closing process and give you the peace of mind that your transaction is being handled in the best way possible.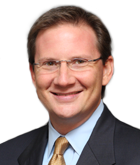 Save On Personal Insurance
Auto, flood, homeowners, home warranty and more – Stewart Insurance and Risk Management helps you find the best coverage for the best price.
Neighborhood Data
Finding the right house is about so much more than just the house. Our neighborhood data searches can help you make sure that perfect house you found is in the perfect place.
Buyer's Corner
If you're ready to buy a house there's a lot to take into consideration, here you'll find all the ins and outs of the real estate transaction.
Seller's Corner
Tools and information to help your real estate transaction move smoothly when selling your home.