A different approach to Bentonville area closings.
From Lake Bella Vista to Walton's Five and Dime, the historic city of Bentonville is a great place to live. We should know – we've been guiding our friends and neighbors in the Bentonville, Rogers, Bella Vista and Centerton areas through their closings from the day we opened our doors. And with all those years of experience, helping residents and building relationships here, it's no wonder people trust us to guide them through their real estate transactions.
They know they can count on us as a partner, working with them to simplify their escrow and closings. And you can count on us, too. We'll help you overcome any title issues that arise, so you can close on your properties with ease. Take a look around our site, and learn more about the ways we can help you with your real estate transaction.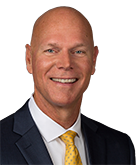 Stewart Insurance and Risk Management
We offer a variety of personal and commercial insurance products, including homeowners insurance, home warranty, hazard disclosures and bonds.
A Unique Approach
We work with people in the true spirit of collaboration to ensure successful transactions and build long-lasting relationships.
Stewart Blog
The U.S. added an impressive 250,000 net new jobs in October 2018 (preliminary), with 1.488 million net new jobs year-to-date compared to 1,464 million a year ago for the same period – an increase of 1.61 percent.   The total gain in the prior 12-months of 2.516 million represented a 1.71 percent annual job growth rate …

Read more

Existing home sales dropped for the fourth month in a row, down percent 4.1 percent in September 2018 versus a year ago to 5.15 million on a seasonally adjusted annualized basis (SAAR) according to National Association of Realtors® (NAR).  Sales were down from August 3.4 percent (SAAR).  On an unadjusted basis, housing sales in the …

Read more

Having returned from the ALTA ONE 2018 conference held at L.A. Live in Los Angeles, I've had time to reflect on the sessions, meetings and dinner conversations that stood out. In thinking about the topics, two big themes seemed to rise to the top: consumer protection (wire fraud) and consumer experience. Here's what the title …

Read more