Stress-free home closings in Greeley with Stewart Title.
Are you closing on a home in Greeley and need title insurance? Whether you're in West Greeley, Midtown, Downtown or the University District, Stewart Title is here to offer you a personal, friendly experience and a long-lasting commitment to be there when you need us.
We know it's stressful when signing on the dotted line. You probably have a million different questions and feel as though you simply need the right partner to help guide you through the escrow transaction. Since 1957, Stewart Title has been de-stressing Coloradans who are a lot like you. Browse our site and see why we're the right fit for you.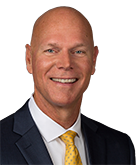 Stewart Business Builders Marketing
Stewart Title has enhanced your marketing capabilities with easy-to-use features and innovative designs.
Stewart Insurance and Risk Management
We offer a variety of personal and commercial insurance products, including homeowners insurance, home warranty, hazard disclosures and bonds.
Stewart Blog
The U.S. added an impressive 250,000 net new jobs in October 2018 (preliminary), with 1.488 million net new jobs year-to-date compared to 1,464 million a year ago for the same period – an increase of 1.61 percent.   The total gain in the prior 12-months of 2.516 million represented a 1.71 percent annual job growth rate …

Read more

Existing home sales dropped for the fourth month in a row, down percent 4.1 percent in September 2018 versus a year ago to 5.15 million on a seasonally adjusted annualized basis (SAAR) according to National Association of Realtors® (NAR).  Sales were down from August 3.4 percent (SAAR).  On an unadjusted basis, housing sales in the …

Read more

Having returned from the ALTA ONE 2018 conference held at L.A. Live in Los Angeles, I've had time to reflect on the sessions, meetings and dinner conversations that stood out. In thinking about the topics, two big themes seemed to rise to the top: consumer protection (wire fraud) and consumer experience. Here's what the title …

Read more