Ann Manal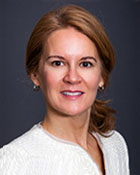 Chief Human Resources Officer
Ann Manal serves as Stewart's chief human resources officer. She is responsible for the people side of the business, focusing on attracting, retaining and engaging associates worldwide.
Over her 20-year career in consulting, leading and advising organizations through complex human resources challenges, Manal has worked with a wide variety of clients. Most recently, she served as a consulting director for Towers Watson; she was previously a partner with Mercer and human capital consultant for Deloitte.
Manal's professional areas of focus include organizational development, total rewards strategies, change management and talent management; she has written and contributed to several published papers and articles on these and related topics. She earned a Bachelor of Science in Management from Golden Gate University.