Jeremy Reed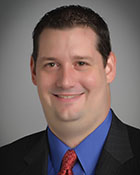 Vice President, Sr. Escrow Officer, Assoc. Sr. Underwriter
Office: (214) 413-1812
1717 Main Street
Suite 3500
Dallas, TX 75201
Prior to joining Stewart Title in 2007, Reed worked as counsel for creditors in bankruptcy matters. From 2007 to 2012, Reed was Claims Counsel for Stewart Title Guaranty Company, handling claims throughout the Southwest Region of the United States. Reed has been a Commercial Escrow Officer since 2012 and has handled several commercial transactions including agricultural, medical office, and retail closings. His legal training and background make him an essential member of the national closing team.
Reed is a member of the State Bar of Texas, Texas Association of Young Lawyers, Texas Land Title Association, and American Land Title Association.
Reed received his Bachelors in Business Administration from the University of Texas at Austin in 2002. In 2005 he obtained his Juris Doctorate from Southern Methodist University Dedman School of Law.
SPOTLIGHTS
Stewart Spotlights is our exclusive publication featuring trophy commercial deals closed or underwritten by Stewart Title Guaranty Company, Stewart Title Insurance Company or Stewart Title Limited, across the United States and around the world.