Stewart In Focus
Give us your questions and we'll give you answers. That's the simple concept behind this video series. It's all about you. Giving you the information you need without taking up too much of your time. In each video, Stewart Title Agency Services™ representatives will provide information and insight on the real estate and title-related issues you want to know more about. And they'll do it in less than five minutes.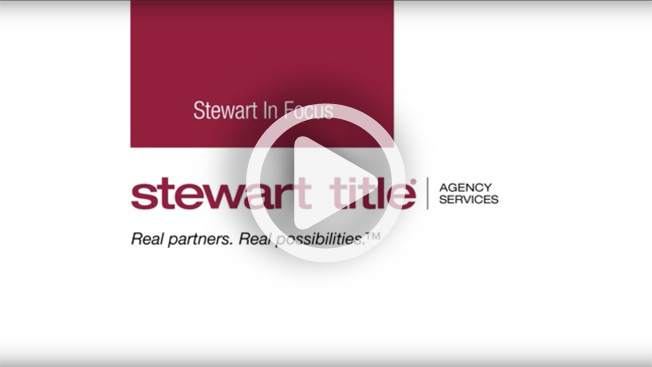 Got a question you'd like answered? Send it in and you may be featured in a future video!
If you missed any of our past episodes, you can view them in the archived videos below.
Archived Videos