Did you know that next to summer, fall is traditionally the next best time of the year to buy a home? According to Rocket Mortgage, October allows buyers to get the most bang for their buck because sellers are often trying to sell their home before the year ends. Purchasing a home in the fall during a healthy housing market has many perks, including flexibility in pricing.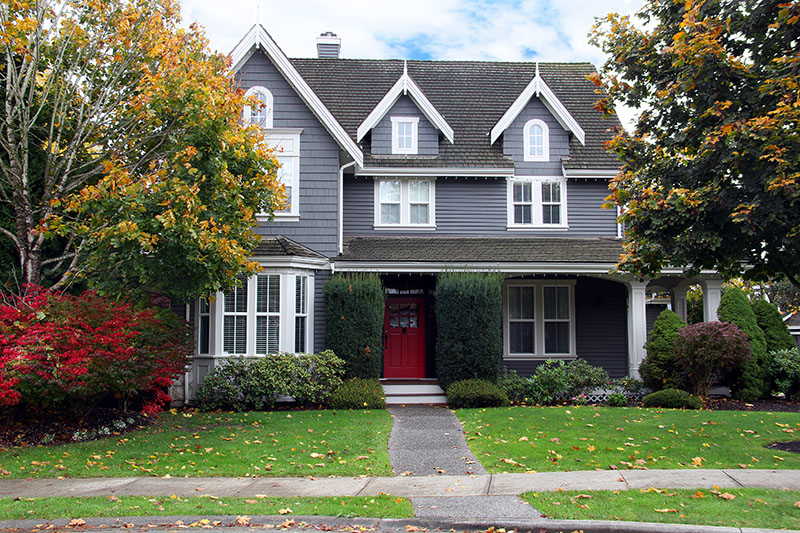 Are you thinking about buying a home during the fall, but unsure if you will get the best deal? Here are some benefits to consider:
Budget-Friendly
Realtor.com estimates that buyers can save up to $10,000 on a median-priced home shopping during average weeks in the fall compared to the peak weeks in the summer. This is because sellers tend to increase their listing by 31% during the peak or ideal weeks. This is one of the reasons why the best time to buy a home on a budget can be between late fall and early winter.
Lower demand can cause sellers to be more willing to negotiate offers and move-in dates. However, location plays a major role in the outcome of pricing, including interest rates, depending on the popularity of the city or neighborhood.
Ease of Shopping
Shopping outside of the peak seasons, like summer and spring, allows potential buyers more time to view homes, determine property value, and reflect on their decision more without having to compete with other buyers.
Rocket Mortgage points out that real estate agents will also be able to spend more time with you to help you find the right home.
Evaluate Home Value
Being able to inspect the home at your leisure gives you the opportunity to identify the condition of the home and determine if you want to proceed with the sale.
Home improvement efforts may also be more convenient during the fall due to the low demand for professional services and lower prices for products.
By taking advantage of the opportunities around house shopping in the fall, you could walk away with a great deal and be able to apply your funds toward other areas of creating your dream home.
Do you need guidance on the home buying process? Learn about some of the resources we offer that can help you with your home search.
Looking for a Stewart office near you? See which location will be able to serve you.