Sustainable homes are trending in the housing market. According to a report by Gallup in Rocket Mortgage, 52% of Americans surveyed believed the quality of the environment is becoming worse, compared to 43% reported in 2019. As individuals become more aware of the need to reduce their carbon footprint, self-sufficient homes are becoming a priority amongst many, specifically millennials.
Not only do environmentally friendly homes help the environment, but they can also help you increase your home value and save money. According to Financial Express, relying on renewable energy lowers operating costs and can reduce monthly bills by up to 20%-30%.
Whether you're making environmentally friendly changes to your current home or are in the market for a new home, here are some things to consider.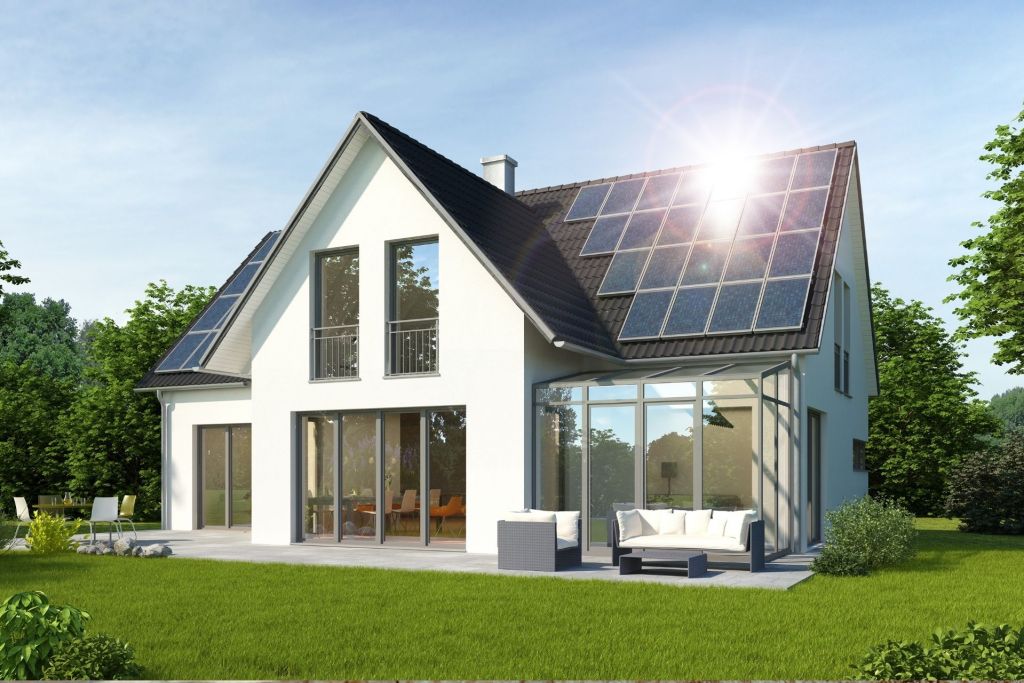 Solar Panels
Solar panels are installed on your roof and store energy from the sun. Individuals can also opt into a community shared solar program.
According to Rocket Mortgage, the average price for solar panels is $12,000 but they will increase your home value by 4.1%.
BPC Green Builders notes that the demand and improvement of solar panels have allowed the cost of installation to drop by about 90% in the last few years.
ENERGY STAR Appliances
Look for the appliances with the ENERGY STAR symbol to ensure that you are getting a certified appliance.
ENERGY STAR appliances will not only save you money but guarantee that you will be getting an energy efficient product with quality performance.
Eco-Friendly Building Materials
In additional to appliances, using recycled items to build your home will make your home greener. These can include reclaimed wood, bamboo, recycled steel, hempcrete, clay brick, Low-E or dual-pane windows, and even sheep's wool for insulation.
Low-flow toilets and faucets can also help your home become more water efficient.
According to the Sustainable Living Association, green materials will improve the longevity of your home which leads to less maintenance over time.
Smart Technology
According to Rocket Mortgage, replacing your electric system with smart technology will help you save money, especially when you are not home.
A smart irrigation system allows you to adjust the settings according to your yard size and home environment, such as if there is a lot of precipitation in your area. Pricing typically depends on the size of your yard, but an irrigation system is sure to increase the value of your home, make your home more water efficient, and save you money over time.
A smart thermostat gives you the ability to control the temperature from your smartphone app. The cost is around $150 but can increase your home value by up to 5%.
LED lights can increase your home value by up to 3%. Not only do these save more energy than incandescent lights but LED lights can even help make your home colorful and add to your décor.
As you are looking for a home to buy or deciding to upgrade your current home, consider these green features to strengthen your home value. Doing so will be a great investment, especially if you decide to sell your home in the future.
Do you need guidance with your home search? Learn about some of the resources we offer that can help you.
Looking for a Stewart office near you? See which location will be able to serve you.