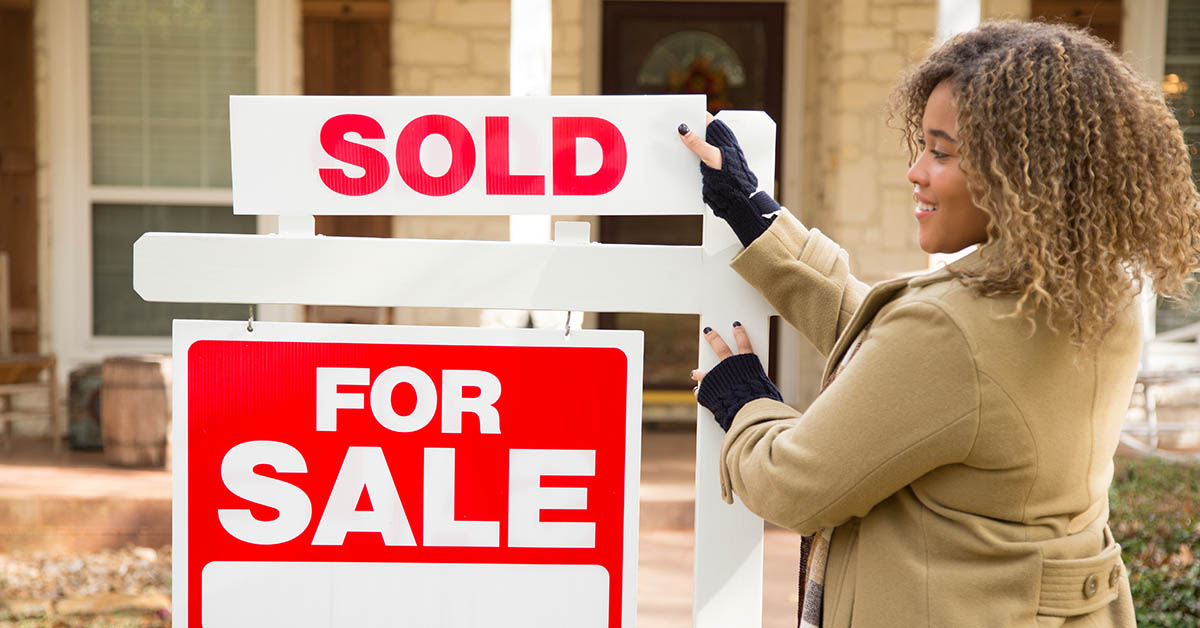 Did you know that winter can be a great time to sell a home? The winter selling period typically takes place between December and March. Homeowners (especially those in warmer climates according to Zillow) can take advantage of the (typically) lower inventory during these months to get a leg up on selling a home.
If you're thinking of listing your home this winter, here are some advantages you may be able to benefit from.
Attract Serious Buyers
Individuals who are looking to move during the winter may be more serious about making a purchase. This may be due to life changes, such as relocating for a job or choosing to move school districts. Here are some of the advantages of having a more motivated pool of buyers:
Lower inventory means fewer sellers are competing for buyers. This may allow you to command a higher price for your home versus months when inventory is very high.
Similar to above, potential buyers may be more willing to offer your full asking price during winter months. Because winter isn't the most desired time to move, buyers may want an expedited process and/or fast closing due to life circumstances.
Listing your home in December gives potential buyers time to start scaling the area for available homes and make a purchase before the peak selling time in February.
Take Advantage of Tax Season
Did you know that potential buyers may benefit from purchasing a home before the year ends? This also rings true for the seller. Here's why:
According to Investopedia, if a sale closes before the end of the year, potential buyers and sellers may be able to get a tax break and take advantage of any qualifying deductions.
Buyers may plan to use an early tax return to apply toward closing costs or down payment fees.
Showcase Winter Preparedness
Properly staging your home will allow you to show its beauty and features during winter. Here's what you can do:
Consider adding soft, neutral textures in decorating to create a cozy feel.
Make sure weather stripping on doors and windows is adequate as this may be more noticeable during showings and open houses (and will definitely show up on your inspection).
During showings and open houses, light your fireplace if you can do so safely. This creates a warm, inviting ambience and also shows buyers a great feature of your home to use in the winter months. (Safety Tip: Don't leave your house with the fireplace on! Have your real estate agent do this if they'll be present for your showing or open house). Make sure your winter maintenance is done.  Check the chimney, hot water heater, air duct system, and electric or gas furnace to ensure they are all up to code. This helps to assure potential buyers that they will not have to make updates to the home as soon as they move in.
Be sure to note if your listing is eco-friendly or implements smart technology, like a smart thermostat, to further show the value of the home.
Find Assistance from Real Estate Agent
Real estate agents typically have more downtime outside of peak times in the summer and spring. Here's how an agent can help you with your listing:
An agent can also help to make sure you are doing everything needed to list your home properly, such as pricing your home appropriately to sell, making recommendations for easy, quick improvements, helping stage the home and listing it with a Multiple Listing Service (MLS).
Filling out paperwork and other documentation needed to sell your home may become a daunting process, working with an agent to complete these may help alleviate the process and allow you to focus on selling to your potential buyer.
Want to learn more about selling your home during the winter period? See some of these links below: