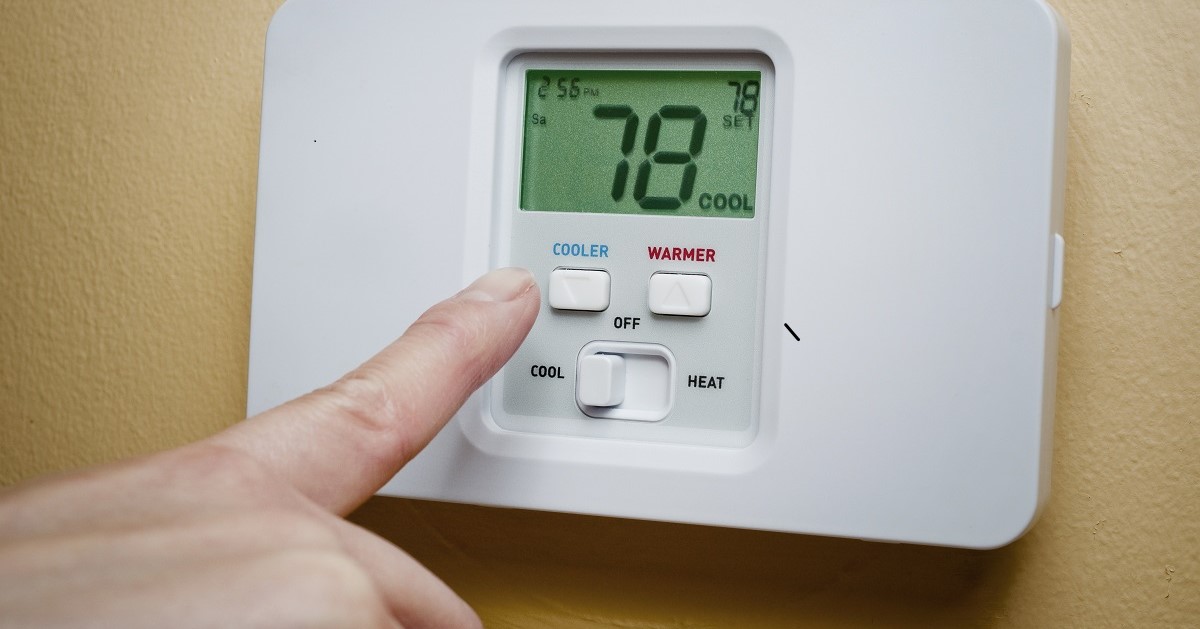 Let's admit it- this summer heat can make you want to stay inside and crank up the A/C. However, running your thermostat constantly or cooler than usual can significantly increase your electric bill. If you are looking for ways to start cutting down on your electric usage, try these tips to help you conserve energy and beat the heat!
1. Manage Your Thermostat
More than likely, your energy provider has already advised you to set your thermostat to 78°F to help you save energy and to help the electric grid. Try these methods throughout the day:
Set the temperature 4 degrees higher when you will be away from home for more than 4 hours.
Consider installing a smart thermostat to schedule when you need to start cooling your home, such as when you are returning from vacation. This can be done from your mobile device.
Home Seller Tip: Smart thermostats are a great selling feature for your home. They help you market your home as energy efficient, which is something most buyers are looking for.
2. Keep the Room Cool
It is important to be intentional about what steps you take to keep your home or business cool throughout the day. Follow these methods:
Let the ceiling fans circulate the air so that your air conditioning system can take a break. Depending on the climate, you may still need to run the fans alongside your A/C. However, you may be able to raise the temperature on your thermostat and let the fans do most of the work keeping the room or building cool.
Close the shades or install dark curtain panels to minimize direct sunlight from entering the home or building to keep the room cooler.
Pro Tip: Adding smart switches to control your fans from an app helps if you forget to turn them off when you leave the house.
3. Make the Switch to ENERGY STAR Appliances
Because major appliances like your oven, washer, dryer and dishwasher can drain your energy fast due to the amount of heat and energy needed to run them, consider installing ENERGY STAR certified appliances to help to reduce the amount of energy throughout the day. Consider implementing these tips also:
Only run the dishwasher on a full load.
When possible, use cold water versus hot water to wash clothes. This can help reduce the amount of energy needed from the hot water heater.
Making your home energy efficient is not just limited to washers and dryers, from refrigerators to pool pumps and even office equipment, visit energystar.gov to see what other products are available to help your home or business save on energy.
Home Buying Tip: Look for homes with gas hook-ups for appliances like dryers, oven/stove and hot water heater. This saves your electricity by using natural gas instead and cuts down on usage and that monthly bill.
4. Conserve During Peak Hours
Energy is typically being used the most between 1 p.m. to 7 p.m. If you can use energy outside of this window, either early morning or late at night, you can conserve the most energy. To help with this:
Run appliances like the washer and dryer in the evening hours and run your dishwasher overnight if possible.
Unplug devices when not using them.
If you need to use lights throughout the day, consider energy-saving bulbs, like LED light bulbs.
5. Perform a Maintenance Check
Make sure your home is properly insulated. If you notice any areas that need to be sealed to prevent hot air from coming into your home or business, consider weather-stripping to quickly seal areas around your doors or windows. Noticeable areas that aren't sealed well can show up on your inspection report, so make these changes before you list your home.
Replace or clean your air filter on the recommended time schedule. Depending on your system, this could be every 3 or 6 months. Dust or debris can cause your HVAC system to not operate as effectively, causing your home or building to not cool properly.
Consider having your A/C unit professionally inspected. You do not want your A/C unit to break during the summer!
6. Fire Up the Grill
While it may be hot enough to cook an egg outside, the summer heat gives you the opportunity to fire up the grill. By cooking outside versus indoors, you can potentially save more energy because conventional ovens tend to use more heat and energy depending on how long you are using them for cooking or baking.
If you have a patio or shaded area to eat or hang out, that can also help you enjoy the outdoors while staying out of the direct sunlight. A shaded area next to your kitchen can also help with the amount of direct light entering your home. This is also a great selling point for your home!
Learn more ways you can conserve this summer:
Smart Irrigation Month: Tips for Conserving Water in Your Home
Going Green? Things to Consider for your Eco-Friendly Home
3 Sustainable Ways to Approach Home Renovation