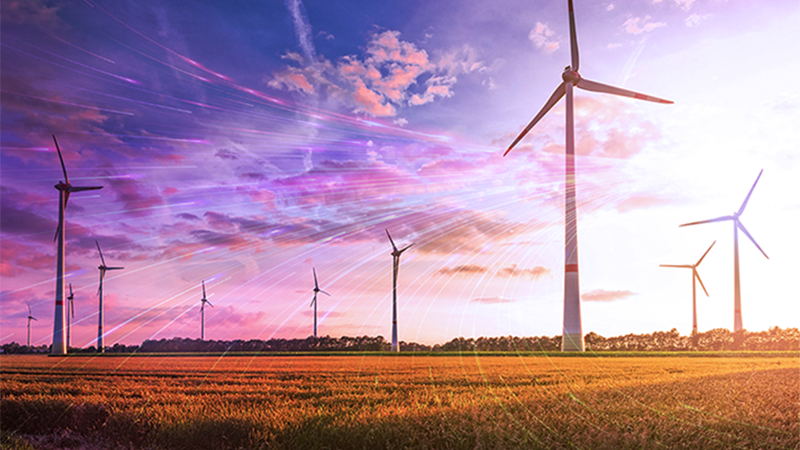 Stewart Title National Commercial Services hosted its second CRE-focused Title Tenets webinar series covering a detailed discussion and review of endorsements typically issued in connection with energy projects. From insured risks to changes in policy jacket definitions, Commercial Services Manager and Senior Underwriting Counsel Marion Aaron examined the ALTA 36 Series Energy Endorsements and ALTA 35 Mineral Endorsements.
The underwriting criteria for the 36 Series Energy Endorsements were examined in great detail, key among them the nature of the estate being insured as well as the interest being insure (e.g. Easements, Leasehold Estate, Fee Title). In all such instances a review of a Survey is required, as well as a review of plans and specifications, and a review of a Mineral Report and surface waivers will almost always be required. Regarding ALTA 36, 36.1 – Leasehold/Easement, key terminology such as Severable Improvements and the valuation of title were examined as well as the definitions found in the ALTA 36 Endorsements, along with additional items of loss covered by the endorsements such as in the event of an Eviction. Exclusions contained within this endorsement were also addressed.
Additionally, the ALTA 36.2 and 36.3 for Leasehold Estates were discussed and examined along with ALTA 36.4 and 36.5 Covenants Conditions and Restrictions – Land Under Development. Owner's and Lender's Coverages were assessed in-depth along with relevant Exclusions.
ALTA 36.6 was reviewed as it relates to Energy Project Encroachments (Severable Improvements, Owner's/Lender's Coverages, Exclusions, and a summary overview of the loss or damage sustained by the Insured which the company insures against).
ALTA 36.7 and 36.8 were reviewed in detail as they pertain to Energy Project – Fee Estate, including Valuation of Title as an Integrated Project, Valuation of Severable Improvements, additional items of loss covered by this endorsement (pursuant to conditional Ejections), and exclusions of loss, damage or costs of remediation resulting from environmental damage or contamination.
ALTA 35 Series Endorsements – Mineral Coverage were addressed, including key considerations such as searches to determine whether minerals have been severed from the land, mineral report requirements to determine the ownership of severed mineral rights, and the potential requirement of using an accommodation site when surface waivers are insufficient. The specifics of ALTA 35.2 and 35.3 Endorsements were reviewed as they extend to lender and owner's coverages, particularly as they relate to loss or damage to a defined set of improvements located on the land at Date of Policy and existing surface improvements located on the land at Date of Policy.
Watch the on-demand recording of this webinar in its entirety to hear Marion Aaron's detailed examination of these endorsements.
Interested in more CRE topics? See our past and upcoming Title Tenets topics and register for our webinars here .
Be the first to know. Subscribe here to get updates on registration for future webinars directly in your inbox.