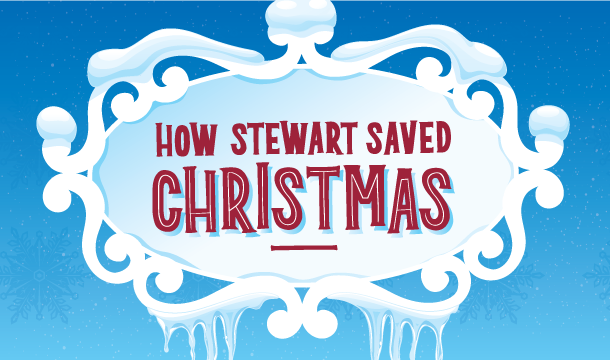 Stewart Title is adept at dealing with unusual and unique title and escrow issues and challenges. Our expertise covers issues dealing with multi-site transactions that span across the country, solving issues that prevent other underwriters from covering transactions, and extends even into properties outside the norm that can only be described as, well, magical.
It's the reason Santa came to us back in the day when he first purchased the North Pole, and why he was confident we'd be able to defend his title when a problem arose earlier this year. 
Below you can see some emails between members of our Claims department that touch on the highlights of this case.
Stewart's documentary on Mr. Kringle's title insurance protection
We have created a short documentary about this unusual case, and we're pleased to share some of the footage here.
While there are certain similarities to standard title policy forms, folks here in the US would recognize there are some striking differences with a Magical Land Title Association policy. Those putting together the title work on a magical land transaction should be prepared for a host of issues not faced in standard real estate transactions.
At Stewart, we have expertise in all aspects of real estate transactions. Get the benefit of our expertise by checking out other articles in our Insights Blog section.