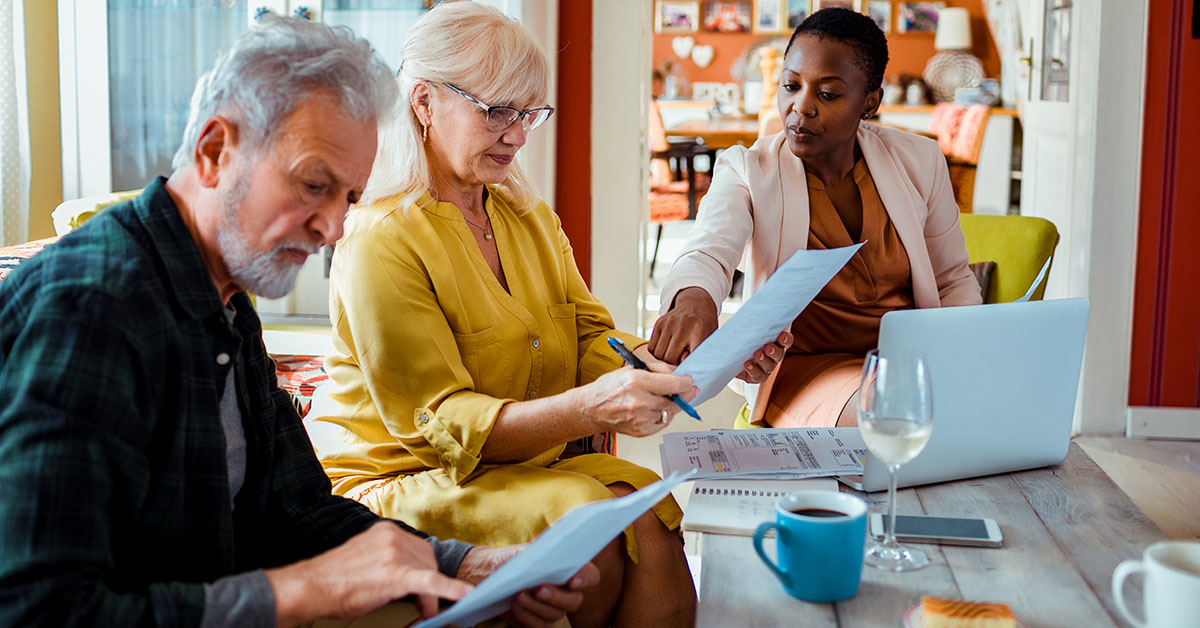 BY STEWART CONTENT TEAM
Buyer's Perspective
Your home buying journey is almost complete. You've gone through all the necessary preliminary steps, like having the seller accept your offer and completing a home inspection. What's next?
Your closing is an essential final step to receiving the keys to your new home. This day, you will sign the necessary documents that transfer property ownership to you and pay your closing costs and any other necessary taxes and fees. Depending on the city in which your property resides, your closing process may operate a little different. It could take place in either in a local Stewart Title office, with one of our Stewart Trusted Providers™,  or at a location of your choosing. You may sign your documents digitally or wet sign with a pen and paper.
As your closing day approaches, confirm with your local Stewart office what the process will be like and what you need to prepare. Confirm your schedule in advance with your real estate agent and confirm the items to bring. Here are some common things and documents to prepare for closing:
Photo ID
A cashier's check to pay for closing costs, if you are not wiring funds. Note that typically, you cannot use a personal check for this. If you choose to wire your closing funds, be sure to verify wiring instructions verbally with the office beforehand. Never rely on wiring instructions given by email.
Closing disclosure form from your lender, this is provided by your lender at least 3 business days prior to closing
Proof of homeowner's insurance. You can select a policy from several major insurance providers, Stewart Insurance
Seller's Perspective
As the seller, you have relatively little to do at this point. Avoid common glitches by keeping ahead of progress on both sides.
Be aware if the buyer is having trouble getting a loan on the terms specified in the contract. If they are turned down, it could jeopardize the whole deal and your house could be put back on the market. A day or so before closing, make sure all the necessary papers and documents have been gathered and are in the hands of the right parties.
Things can go wrong. Documents can be misplaced, delayed or lost. However, common last-minute difficulties can be avoided.
Parties who should be present at closing need to be informed of any change in the date, time or place. They should be reminded a week before closing and again the day before.
Everyone named on the deed under which you hold title must sign the new deed by which you grant title.
Know when and how you will be paid. Don't expect to walk away from the settlement table with a check in hand.
If you are buying another property, consider having both closings at the same office scheduled back-to-back. That way, the timing of the disbursement is not a problem. You sign a paper authorizing the title company or attorney to assign the funds from sale to purchase.
Here are the items and documents to prepare for closing:
Photo ID
A copy of the sales contract and documentation showing that any contingencies have been removed or satisfied
All documents needed to complete the transfer of title; this may include certificate of title, deed, correcting affidavits, quitclaim deeds, survey and title insurance policy
Prorations for ongoing expenses, such as insurance premiums, property taxes, accrued interest on assumed loans and utilities (if not shut off between owners)
Receipts showing payment of the latest water, electric and gas bills
A certificate from your lender indicating the mortgage balance and the date to which interest has been prepaid
Interested in learning more about the buying and selling process?