[Update]: This blog was first published on September 9, 2021, and updated on September 25, 2023.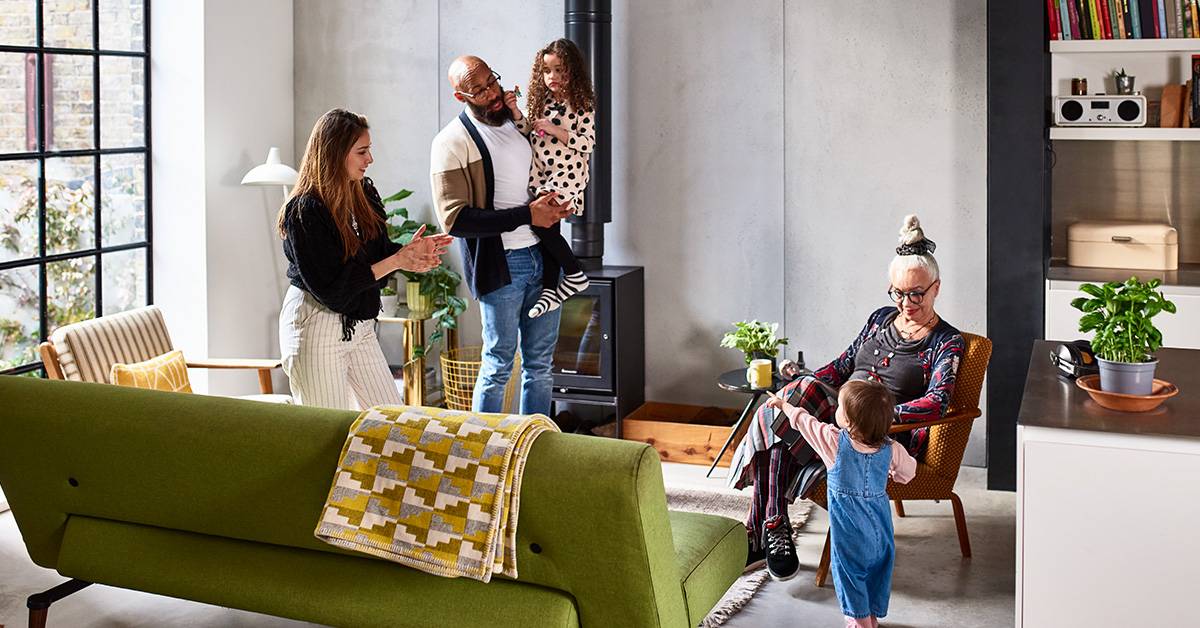 Multigenerational homes are a growing trend in the U.S. In fact, 15% of first-time buyers purchased a multifamily home in 2022 according to the National Association of REALTORS®. While there are many types of multigenerational homes, the most common type is a three-generation household consisting of adults, their children (who may be adults), and aging parents.
More than 59 million people were living in multigenerational family households in March of 2021 and that number continues to climb according to a study by Pew Research. Among adults in multigenerational households, 40% stated that financial issues were their top reason for living with other adult family members and 58% found it convenient.
Why the sudden increase in this type of living arrangement? The COVID-19 pandemic and current housing market has contributed to the growing number of individuals moving into homes with relatives or purchasing homes as multigenerational buyers. However, most of these individuals plan to continue with this type of living arrangement in the future. One of the reasons is because it's cost effective. Families can share household expenses, family care duties and have greater purchasing power by combining incomes.
Are you thinking about moving into a multigenerational home? Here are some features to consider when creating an ideal living space for all the generations in the home.
Accessible Bathrooms
Walk-in showers, along with a grab bar, make it easy for all individuals in the home to get in and out of the shower safely and with ease.
Large Common Areas
A large living room, dining area, and kitchen will encourage family interaction. Children can bond with their grandparents, aunts, or uncles more, especially when parents are away. You can also arrange and design these areas to meet everyone's needs.
Separate Laundry Facilities
Separate facilities will provide convenience and help with the strain that comes with multiple individuals trying to complete their laundry at the same time.
Private Suites and Entrances
Separate living spaces and garages will give parents and grandparents privacy and allow them to personalize their space. These may include a private kitchenette and bathroom.
Stair Safety
Parents may need to select a floorplan that allows them to be upstairs and grandparents downstairs for accessibility. If there are stairs, investing in a stair lift could also help older adults maneuver throughout the home safely.
By adding these features to your home wish list and combining your family members' incomes, you will help your real estate agent find a suitable space that will benefit everyone in your household and give them a bigger budget to work with.
Do you want to learn more about the home buying process? Learn about some of the real estate resources we offer that can help you with your home search.
Looking for a Stewart office near you? See which location will be able to serve you.
Want more? Check out these articles:
How to Stage Your Home for Sale
Title Insurance and Your Newly Built Home
How Hackers Derail Transactions with Lookalike Email Domains