James L. (Jim) Gosdin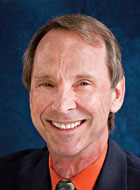 Senior Vice President
Chief Underwriting Counsel—All Underwriters
Associate General Counsel
Stewart Title Guaranty Company
Office: (713) 625-8228
1360 Post Oak Blvd., Suite 100
Houston, TX 77056
A title industry veteran with nearly four decades of experience, Jim underwrites title and reinsurance title insurance transactions throughout the United States and across the world.
He is Board Certified by the Texas Board of Legal Specialization in Farm and Ranch Real Estate Law, Commercial Real Estate Law and Residential Real Estate Law.
Jim is a member of the American College of Real Estate Lawyers and the American College of Mortgage Attorneys, two of the nation's most prestigious honorary organizations for practicing real estate lawyers. He is also a member of the American Bar Association (ABA), the State Bar of Texas, the College of the State Bar of Texas, the Houston Bar Association, the American Land Title Association (ALTA) and the Texas Land Title Association. Jim is currently chair of the ALTA Title Insurance Forms Committee and vice-chair of the ABA Section of Real Property, Trust and Estate Law—Easements, Restrictions and Covenants Committee. He also serves on the Texas Title Standards Joint Editorial Board of the State Bar of Texas.
He is the author of the ABA publications, Title Insurance: A Comprehensive Overview of the Law and Coverage, Fourth Edition (2015) and Fundamentals of Title Insurance (2014).
Jim received his B.A., with high honors from The University of Texas and his J.D, with honors from The University of Texas School of Law. He was elected a member of Phi Beta Kappa and the Order of the Coif.