Laurence J. Sanders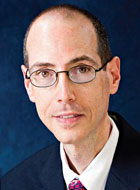 Senior Vice President
Senior Underwriter
Stewart Title Guaranty Company
Office: (713) 625-8237
1360 Post Oak Blvd., Suite 100
Houston, TX 77056
Laurence joined the title industry over 18 years ago, and came to Stewart two years later in 1999. He has experience underwriting commercial and residential title insurance transactions throughout the U.S., coinsurance, reinsurance and international title insurance transactions. Prior to Stewart, he was counsel in the National Department for Title Associates, one of the most prestigious commercial title agencies in the U.S., now a division of Stewart Title Insurance Company, Stewart's New York underwriter.
Prior to working in the title industry, Laurence served as director of tax incentive programs and deputy general counsel for New York City's Department of Housing Preservation and Development after working in private practice as a commercial real estate attorney with Wien, Malkin & Bettex.
Laurence received a B.A. degree from Princeton University and his J.D. from Duke University School of Law.