WILLIAM S. (BILL) PRATT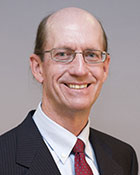 Vice President
Underwriter
Stewart Title Guaranty Company
Office: (800) 252-9229
805 Las Cimas Parkway,
Suite 330
Austin, TX 78746
As vice president and state underwriting counsel, Bill boasts more than 35 years of experience in the title industry.
After receiving his B.A. from Williams College and his J.D. from the University of Texas Law School, he worked for the Office of the Texas Secretary of State. He joined Stewart Title Guaranty Company in 1980 as a title examiner in our Austin office, where he still works today.
Bill is admitted to the State Bar of Texas.