Zachary A. (Zac) Atwood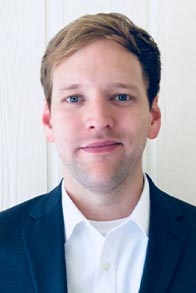 Underwriter
State Counsel—Arkansas
State Counsel—Mississippi
Stewart Title Guaranty Company
Office: (205) 879-2455
Zac joined Stewart in January 2019 and serves as Underwriting Counsel for Stewart's Southeastern Region and as State Counsel for Mississippi.
Following his admission to the Mississippi Bar, Zac began a litigation career. From 2014 until 2019, Zac practiced law across the entire State of Mississippi which involved various areas of law included handling real property law in the areas of land title issues and real property disputes.
Zac holds a B.A. in Political Science & History from the University of Southern Mississippi, and a J.D. from the University of Mississippi School of Law (Ole Miss Law) in Oxford, Mississippi.