Beaumont - Edison Plaza
Nestled in the heart of Downtown Beaumont's Central Business District is Edison Plaza, a soaring 17 story building overlooking Downtown Beaumont and the beautiful Neches River. Offering exceptional visibility and convenience, Edison Plaza combines distinct design with a broad offering of amenities, making it an ideal office environment for any business.
Stewart Title is proud to call Edison Plaza home for our Commercial Department in Jefferson and surrounding counties. Our staff has over 35 years of combined experience and we look forward to servicing Jefferson and the surrounding counties.
350 Pine Street, Suite 1430
Beaumont, Texas 77701
(409) 242-3444 main
(409) 291-8112 fax
View Map
Office Hours
8 a.m.-5 p.m. Monday - Friday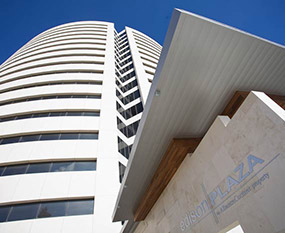 Meet Our Staff