Get to know the title company that knows its way around Little Rock and West Memphis.
In Little Rock, West Memphis and all their surrounding areas – there's no place too big or too small for our escrow and closing services. We're ready to work with you on your real estate transaction. Looking for answers? We quickly respond. Wondering about those new changes in your market? Our escrow and closing professionals can guide you. Need someone you can trust throughout your transaction and beyond? That's us.
We've been a part of Arkansas since 1972. We know our way around Little Rock and West Memphis. Even better, we know our way around escrow, closings and real estate transactions here. Find out how well by browsing our site and discovering all the ways we're ready to work with you.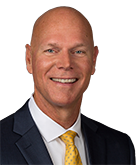 Stewart Insurance and Risk Management
We offer a variety of personal and commercial insurance products, including homeowners insurance, home warranty, hazard disclosures and bonds.
A Unique Approach
We work with people in the true spirit of collaboration to ensure successful transactions and build long-lasting relationships.
Stewart Blog
Existing home sales continue a downward decent. Year-to-date sales are down 2.12 percent.  Though sales are down, rising prices are compensating lending with the median up 4.9 percent compared to the same period a year ago (based on 12-month moving averages of the monthly median price).  As a result, total residential purchase lending (including new …

Read more

This is the latest installment of the Must Have quarterly report for those in commercial real estate.  For me this is the most timely read quarterly information regarding Commercial Real Estate — Dr. Glenn Mueller's Real Estate Cycles Q3 2018 report.  The report contains valuable information for office, apartment, retail, industrial and hotel commercial real …

Read more

Even if you have no mortgage on your home, everyone faces monthly utility bills — except those living off the grid.  Depending on where one lives and the type of property (varying with size, climate, energy efficiency, and life style and associated costs), the monthly utility bill can be a material and significant expense.  Utilities …

Read more