Get to know the title company that knows its way around Marin County.
San Rafael, Mill Valley, Novato or anywhere else in Marin County – there's no place too big or too small for our escrow and closing services. We're ready to work with you on your real estate transaction. Looking for answers? We quickly respond. Wondering about those new changes in your market? Our escrow and closing professionals can guide you. Need someone you can trust throughout your transaction and beyond? That's us.
Since 1959, we've been a part of real estate transactions in California. We know our way around the county. Even better, we know our way around escrow, closings and real estate transactions here. Find out how well by browsing our site and discovering all the ways we're ready to work with you.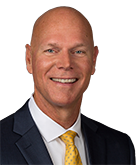 Stewart Insurance and Risk Management
We offer a variety of personal and commercial insurance products, including homeowners insurance, home warranty, hazard disclosures and bonds.
A Unique Approach
We work with people in the true spirit of collaboration to ensure successful transactions and build long-lasting relationships.