Nicolas Gourdin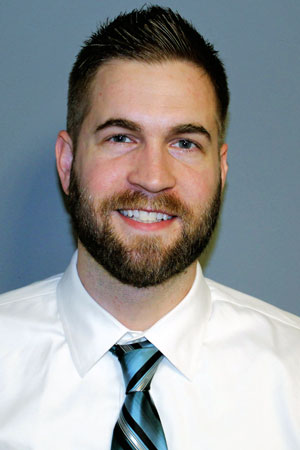 Escrow Officer
Office: (801) 375-3600
Nic is a licensed Title and Escrow Officer at Stewart Title in Orem Utah. In this role, Nic focuses on building rapport and maintaining relationships with clients, as well as helping them facilitate real estate transactions from beginning to end. He is passionate about his work, and always acts with vigor and enthusiasm to help clients find quick and effective solutions to any problems they might experience along the way.
While new to Title and Escrow, Nic is no stranger to the world of real estate. He brings with him years of experience working as a wholesaler for real estate investors, which has prepared him adequately for his position with Stewart by equipping him with skills in sales, customer relations, and networking just to name a few. Nic is eager to continue learning as much as possible about the world of real estate in order to make him the most effective asset available to his clients. He takes great pride in his constant effort to grow and improve each day.
Nic is an Alumnus of the University of Utah, receiving his B.S. in Psychology and Sociology. While a student at the U, he took an active role in many organizations such as the University's Laboratory for Experimental Economics and Finance as well as PSI CHI which is the International Honors Society in Psychology.
In his spare time, Nic enjoys exploring the great outdoors, playing tennis, and cuddling with his cat.