In Case You Missed It ...
Contact your Stewart Title Business Development Officer for available links to recordings from the day's sessions.

A very sincere thanks to the collaborators that helped bring this event to fruition and to those who contributed to our Central Texas area food banks.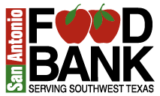 COVID-19
Food Bank Relief
Days into local restrictions surrounding the coronavirus, food banks began to see their volunteers and donations dwindle. We are collecting contributions help our area food banks in support of the numbers that go well beyond the thousands who were already struggling with food insecurity.
Real Estate Market Update
Humor in Marketing
Earning New Deals By Adding Value
Now Is The Time To Nurture Your Sphere
Homebuilder Update & How to Navigate Selling New Homes Virtually
Top 10 Ways to Elevate Your Business
Podcasting 101