We know Tulare County closings. And we want to get to know you.
Tulare. Or as we call it, is home. And whether you're hiking the Santa Fe Trail, heading up to Sequoia National Park or gearing up for the Tulare County Fair, you appreciate the unique spirit of Tulare. Like you, we know the area inside and out, but our local knowledge spans well beyond where to get the best wildflower views each spring. We know Tulare title insurance, escrow and closing, and we want to share that knowledge with you.
Our experienced team of title insurance professionals stays current with the latest industry changes and offers the guidance needed to get your deal done and offer the best closing possible. We love to be in the know here in Tulare. And we are just as eager to get to know you. Looks like you want to get to know us as well, seeing how you're on our site. Take your time. Explore. And find out how we can quickly meet your title insurance needs.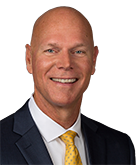 Stewart Insurance and Risk Management
We offer a variety of personal and commercial insurance products, including homeowners insurance, home warranty, hazard disclosures and bonds.
A Unique Approach
We work with people in the true spirit of collaboration to ensure successful transactions and build long-lasting relationships.