The right title company for Vail. The right relationship for you.
Vail is more than the home of the Vail Film Festival. Vail residents enjoy a lively fine art scene, the shops and markets of Lionshead Village and the legendary Vail Mountain slopes. Once you select the home that's right for you, the next step is to find professionals who can guide you through the escrow and closing process, responding quickly to your needs and providing the peace of mind you need that your investment is protected.
We know all of Vail like the back of our hand. Our team of experienced professionals knows the ins and outs of Vail real estate and we're ready to get to know you. Look though our website and you'll get an idea of who we are and what we can do for you. Then let us show you how we get things done.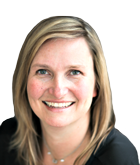 Stewart Business Builders Marketing
Stewart Title has enhanced your marketing capabilities with easy-to-use features and innovative designs.
Stewart Insurance and Risk Management
We offer a variety of personal and commercial insurance products, including homeowners insurance, home warranty, hazard disclosures and bonds.
Stewart Blog
It is only Wednesday and I have already been asked by three parents this week what their kids should study at college in order to obtain a well-paying job upon graduation.   While the question seems simple, the answer likely involves several more questions.  The cost of obtaining the education necessary for the job varies.  Likewise …

Read more

We are at that stage of the year when attention flows from turkey, pumpkin pies, cranberries, Black Friday, Cyber Monday, to gifts, bows, decorations and holiday parties and events.   Each has a distinct, and for some, short and narrow high season. The same applies to housing sales.   Depending on where the house is at (and …

Read more

Existing home sales continue a downward decent. Year-to-date sales are down 2.12 percent.  Though sales are down, rising prices are compensating lending with the median up 4.9 percent compared to the same period a year ago (based on 12-month moving averages of the monthly median price).  As a result, total residential purchase lending (including new …

Read more