Donna Sepulveda-Weber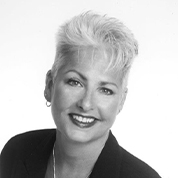 Vice President Sales, Major Accounts
Office: (805) 377-4678
5740 Ralston Street
Suite 301
Ventura, CA 93003
With over 30 years of title experience with leading national and regional title companies, Donna happily returns to Stewart Ventura, California office as a senior sales executive.
Besides delivering the best in customer experience for her clients and their customers, Donna is an active member of the Ventura County Medical Resource Foundations as secretary of their executive board.
The Ventura County Medical Resource Foundation continues to support the medical needs of Ventura County's diverse community in many ways: Medical equipment purchased today will be instrumental in saving the lives of hundreds of critically ill and premature infants. Our Mission: To enhance the availability and quality of health care services in Ventura County. Our Purpose: Better Access to medical care for those unable to obtain services on their own.
Other causes that Donna cares about include health, economic empowerment, arts and culture, the environment, children, animal welfare and education.