Property Profiles

Property Profiles™ Plus App
(NOT available to real estate professionals in TX, NM, UT, NE and CA.)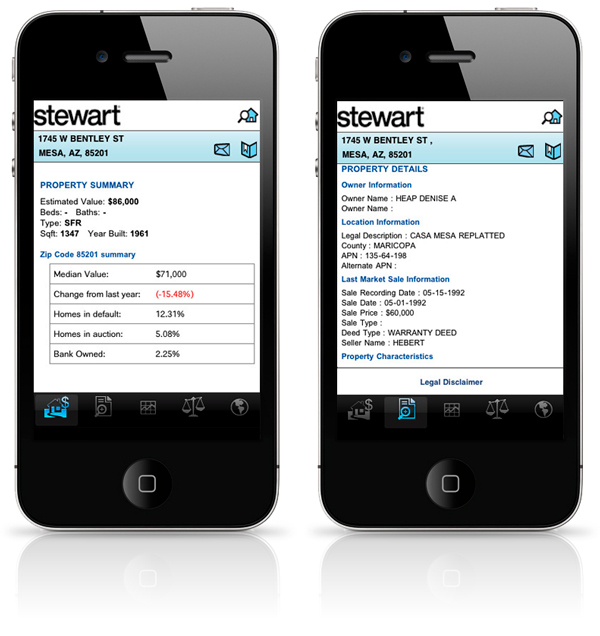 Provide more regional knowledge and close deals when you gain mobile access to more premium local real estate information over a greater geographical area. Do it with Property Profiles Plus – a more powerful version of the Property Profiles app. Not only is it easier to find ownership information, property characteristics, nearby sales, satellite maps and market trends, it's easier to work with clients, give them faster responses and cultivate a positive reputation in the process.
With this app, you can:
Search with only a street address and ZIP code
Research property characteristics, ownership and legal description
Email reports to yourself and your clients
Bookmark searches for quick reference
Review nearby homes that recently sold
View the property on a satellite image, including estimates of local property value

Search "Stewart Property Profiles Plus" in the App Store™ on your Apple® device, atitunes.apple.com, or in Google Play™ on your Android® device.
Property Profiles Plus has as minimal fee of $4.99 per year.