Christopher McCaulley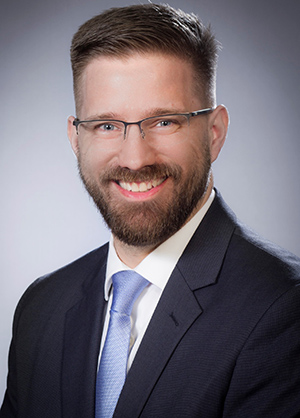 Agency Services Manager
Office: (501) 228-8257
Fax: (501) 244-2365
A native Ohioan, born and raised in Northeast Ohio and attended University of Cincinnati from 1996-2001. Christopher moved to Arkansas in 2005 and started in the Title Insurance industry in 2008. Since joining the Stewart Team in 2008 Christopher has been exposed to many aspects of the Agency Services side of the business.
Prior to joining Stewart, Christopher started in customer service, he has been able to apply his knowledge and skills to assisting the agents in Arkansas. Before being promoted to the position of Agency Services Manager, Christopher worked in the Little Rock office processing policies and invoices for Arkansas agents. Over the course of his time with Stewart he has been one of the primary contacts for answering agent's questions and needs.
Christopher, resides in Bryant, Arkansas, is recently married to his wife Brittany and are expecting their first child. When not working, he enjoys cooking for his family, being outdoors either hiking or cycling, and spending time with his dog Sugar.