Kimberly Prete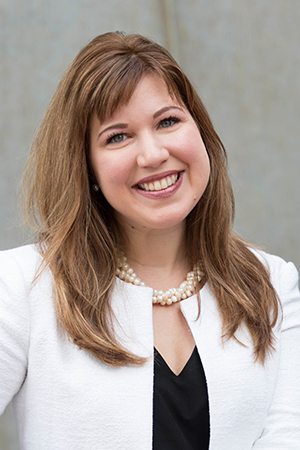 Agency Sales Representative
Office: (512) 423-2326
651 Holiday Dr, 4th Floor
Pittsburgh, PA 15220
Kimberly started her career in 2010, working for one of the largest national title insurance agencies in the US. Her first few years were spent working in operations; leading curative teams and developing relationships with small lenders. In 2014, she was able to use those relationships to help develop an inside sale department within the title agency. In sales, she successfully grew and managed relationships with over 100 small to mid-size national lenders. Kimberly shifted from inside sales to regional retail sales in 2015, following a move to Connecticut. There, she managed lender relationships in both the Mid-Atlantic and New England regions.
After a return to Pittsburgh, Kimberly started with Stewart Title in the spring of 2017 as an Agency Sales Representative. Kimberly believes that it is crucial to see relationships as partnerships. She partners with each of her agents and learns about their goals, so that she can help them grow their businesses in whichever way they choose. Kimberly is knowledgeable in both internal and external technology, services, and product offerings, allowing her to offer her clients an array of options that will help their businesses to thrive. This also allows her to provide an incomparable agent experience. She is a member of Pennsylvania Land Title Association and is very involved with the local Western PA Chapter.
When Kimberly isn't in the office or traveling to visit with agents, she is found leading her daughter's two Girl Scout Troops, volunteering within her local Women's Club, and vacationing along the New England coast. She lives in Mt Lebanon, PA with her husband, daughter, and two dogs.