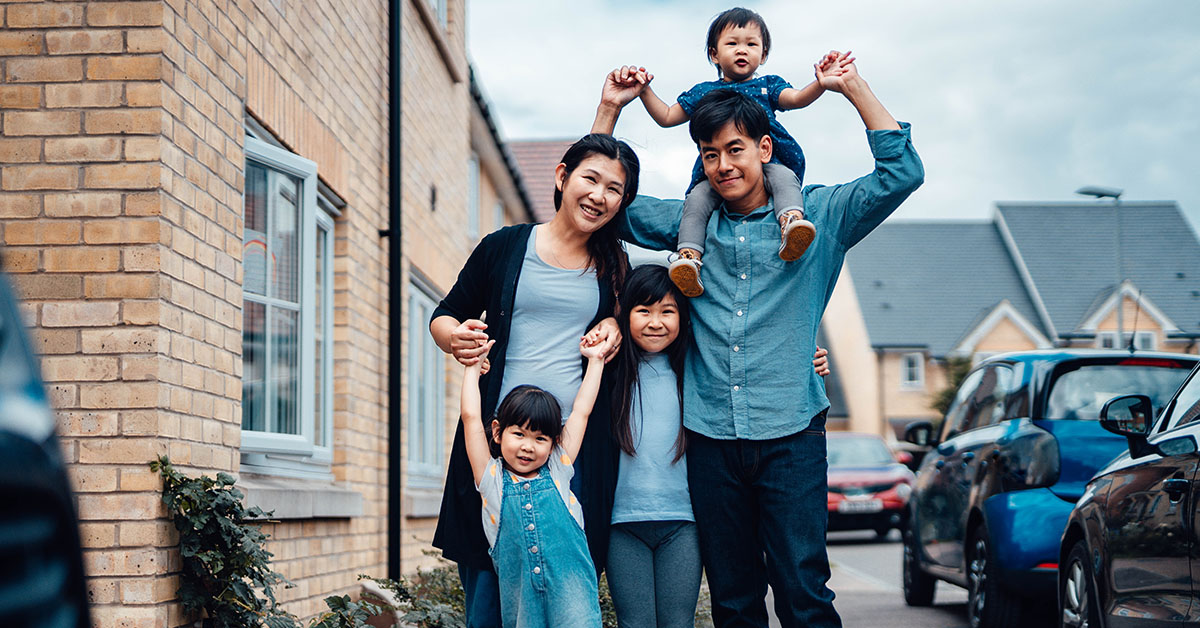 This month we are celebrating Asian American Pacific Islander (AAPI) Heritage Month. Since 1992, May has been designated to honor the contributions the AAPI community has made to America's culture, economy, and real estate.
From homeownership to creating thriving businesses, we are shedding light on the impact the AAPI community has had on the real estate industry.
AAPI Organizations 
The Asian Real Estate Association of America (AREAA) was founded in 2003 by John Wong, Allen Okamoto, and Jim Park to help improve Asian American and Pacific Islander (AAPI) communities through homeownership. The organization offers its members opportunities to develop their business, personal skills, and professional network. In addition to real estate, the organization is comprised of AAPI leaders in the brokerage, lending, and banking industries.
Some achievements of the AREAA include:
The #NoOther CAMPAIGN
Successfully persuaded the US Census Bureau to track and include Asian housing data as a standalone category, instead of as "Other," in its quarterly reports on homeownership by race and ethnicity.
Translations Clearinghouse
Collaborated with GSEs (the Federal Housing and Finance Agency (FHFA), Fannie Mae and Freddie Mac) to create translated resources in Chinese, Korean, Vietnamese, and Tagalog for Limited English Proficient (LEP) borrowers.
Preferred Language Field
Supported the inclusion of a Preferred Language Field on the redesigned Form 1003 or Uniform Residential Loan Application (URLA) to help capture data on LEP borrowers. The FHFA removed the question on the loan application in 2019. However, the AREAA continues to advocate to have this decision reversed.
Eliminating the 1% Rule
Helped change underwriting standards to more fairly account for student loans that were in deferment when calculating a borrower's debt-to-income ratio.
The AREAA has 42 chapters across the U.S. and Canada and over 17,000 members. Visit their website to find an AREAA chapter near you.
AAPI-Owned Businesses
In its 2021 Three-Point Policy Plan, the AREAA points out that the Fair Housing Act of 1968 helped give AAPI communities the opportunity to "achieve the American Dream of homeownership and build wealth for their families." As AAPI families have worked to become entrepreneurs by opening their own stores and businesses, they have added significant value to the U.S. economy and our local communities.
According to the U.S. Census Bureau 2021 report, there was "an estimated 581,200 Asian-owned businesses with about 23.8% (138,043) in the Accommodation and Food Services sector. Asian-owned businesses had the largest estimated receipts ($874.6 billion) among minority race groups across all sectors.
The U.S. Census Bureau report also notes that there was "an estimated 7,331 Native Hawaiian and Other Pacific Islander-owned businesses with approximately $8.5 billion in receipts, 51,869 employees and about $1.9 billion in annual payroll."
AAPI Homebuyer and Homeowner Successful Profiles
According to the AREAA's 2020 State of Asia America Report, some AAPI families prefer to pay in cash to help avoid debt. This leads to many being "mortgage ready." However, because some have limited or no credit history, alternative credit scoring models have been created to help well-qualified AAPI homebuyers get their homes financed.
Here are a few more statistics about the average AAPI homeowner and homebuyer based on the State of Asia America Report:
AAPI families tend to purchase homes in the largest Metropolitan Statistical Areas (MSAs), however they are starting to migrate to California, Texas, and the Northeast.
The Asian American median household income is 41% higher than the national average and has a median house value that is 98% higher than the national average.
The average AAPI homebuyer has a median FICO score of 755, which is the highest scores across all races/ethnicities and loan types.
Here at Stewart, we embrace the unique backgrounds and perspectives that our employees and neighbors share. This Asian American and Pacific Islander Heritage Month, we seek to honor and support the communities we live in and serve. Visit our Culture of Caring page to see other ways Stewart seeks to support our communities.