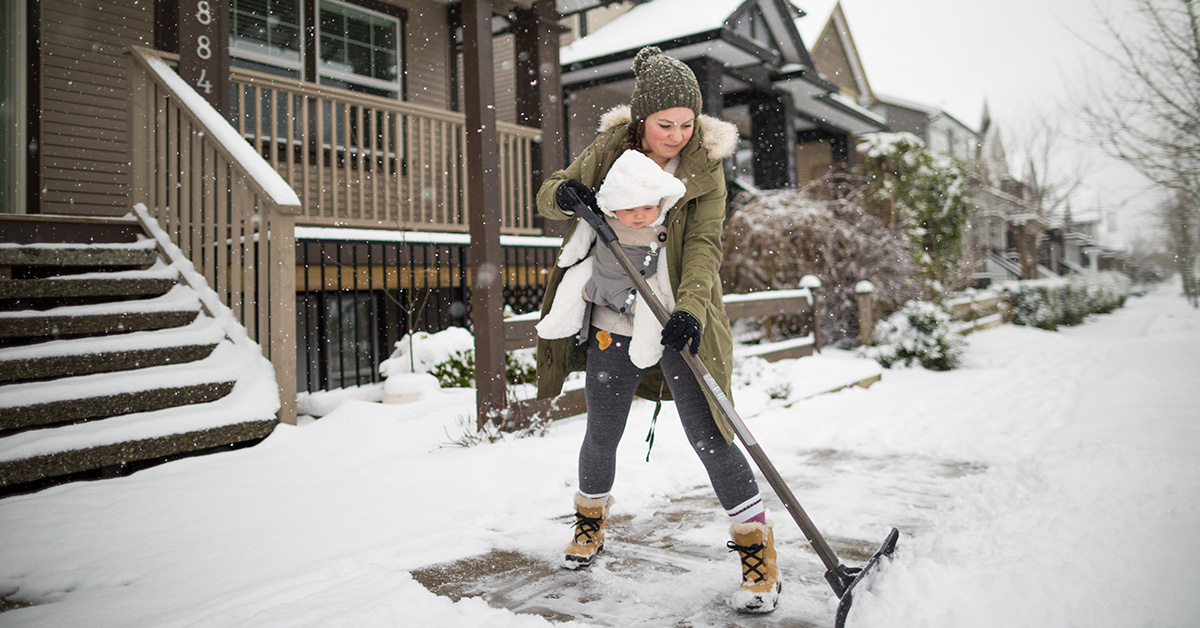 Owning a home can be a dream come true, but it can become a nightmare without regular maintenance. Keep the winter wonderland outdoors and protect your cozy real estate investment this holiday season. From keeping critters out of your home to preventing costly repairs, here are two checklists to ensure your home remains your haven all winter long.
Outdoor Home Winter Maintenance
Add new mulch to flower beds to prevent weeds and fertilize the lawn.
Cut back any plants that go dormant in winter and opt in for cold weather resistant plants.
If your home has underground sprinklers, blow out the water in the pipes to prevent residual water from freezing and damaging the piping.
Repair and clean out any loose gutters and downspouts. Clogged gutters could result in debris or mud freezing and damage the whole system or even leak into your home.
Check insulation on pipes and purchase pipe covers for potential freezes.
Deter critters from seeking warmth in your home by sealing cracks and holes, including the dryer vent.
Purchase any tools needed for removing ice or snow (roof rake) and put reflectors along the driveway to facilitate snow removal.
Indoor Home Winter Maintenance
Change air filters in HVAC system and return-air registers.
Have your furnace serviced to make sure it's running safely.
Open and clean out the chimney flue.
Check batteries in fire and smoke alarms and in carbon monoxide detectors.
Recharge or replace fire extinguishers.
Check weather stripping around doors and windows and add insulation or caulking where needed.
We hope you find this checklist useful. Remember, even if you don't live in an area that sees winter weather, it's always good practice to stay on top of home repairs and maintenance to get the most out of your real estate investment.
Looking for more tips on protecting your asset or thinking about selling? Make sure to check out our Home Buyer and Seller Corner.