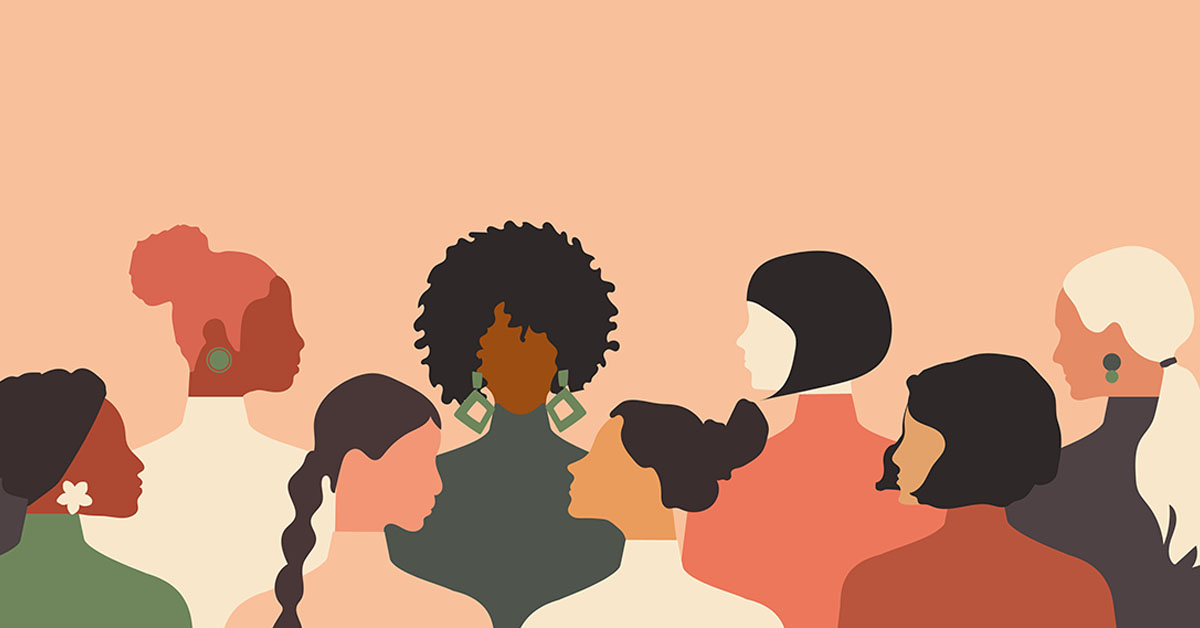 As we make our first steps into Women's History Month, we want to take a moment to celebrate being part of an industry where women are empowered to succeed. Here at Stewart, women make up 76% of our employees, and we are inspired each day by the women we work with, partner with, and have the opportunity to serve.
Today, the ladies of Stewart Marketing took a minute to think of the women we love and look up to. From mothers, actresses, to former first ladies, these are some of the words of inspiration we go to for motivation throughout our everyday journeys.

"Always think positively and never give up hope." – Kim, our Marketing Manager's mother.
"The farther you go, the more you learn. Broaden your horizons with an abundance of experience." – An, our Content Manager's mother.
"You'll never know what you're capable of if you don't try." — Sarah Michelle Gellar
"Nothing is worth more than laughter. It is strength to laugh and to abandon oneself, to be light." – Frida Kahlo
"Fight for the things that you care about but do it in a way that will lead others to join you." – Ruth Bader Ginsburg
"If you're always trying to be normal, you will never know how amazing you can be." – Maya Angelo

"If you don't like the road you're walking, start paving another one." – Dolly Parton

"For there is always light. If only we're brave enough to see it. If only we're brave enough to be it." – Amanda Gorman
"Nothing is impossible, the word itself says 'I'm possible'!" – Audrey Hepburn
"The future belongs to those who believe in the beauty of their dreams." – Eleanor Roosevelt
"Think like a queen. A queen is not afraid to fail. Failure is another steppingstone to greatness." – Oprah Winfrey

"What you do makes a difference, and you have to decide what kind of difference you want to make." – Jane Goodall

"There is no limit to what we, as women, can accomplish." – Michelle Obama
"A woman with a voice is by definition a strong woman. But the search to find that voice can be remarkably difficult." – Melinda Gates
"When the whole world is silent, even one voice becomes powerful." – Malala Yousafzai
"I have learned over the years that when one's mind is made up, this diminishes fear; knowing what must be done does away with fear." – Rosa Parks
"Treat everyone equally, don't look down on anyone, use your voices for good, read all the great books." – Barbara Bush
"I alone cannot change the world, but I can cast a stone across the waters to create many ripples." – Mother Teresa
"Never do things others can do and will do, if there are things others cannot do or will not do." – Amelia Earhart
"Every woman's success should be an inspiration to another. We're strongest when we cheer each other on." – Serena Williams
"Beautiful girl, you can do hard things." – Sloane Ketcham
"There is nothing stronger than a broken woman who has rebuilt herself." – Hannah Gadsby
"Do not live someone else's life and someone else's idea of what womanhood is. Womanhood is you." – Viola Davis
Here at Stewart, we embrace the unique backgrounds and perspectives that our employees and neighbors share. As we celebrate women this month, we strive to emphasize the strengths and different perspectives that women bring to their positions across Stewart. Visit our Culture of Caring page to see other ways Stewart seeks to support the women in our communities.
*Updated as of March 2022