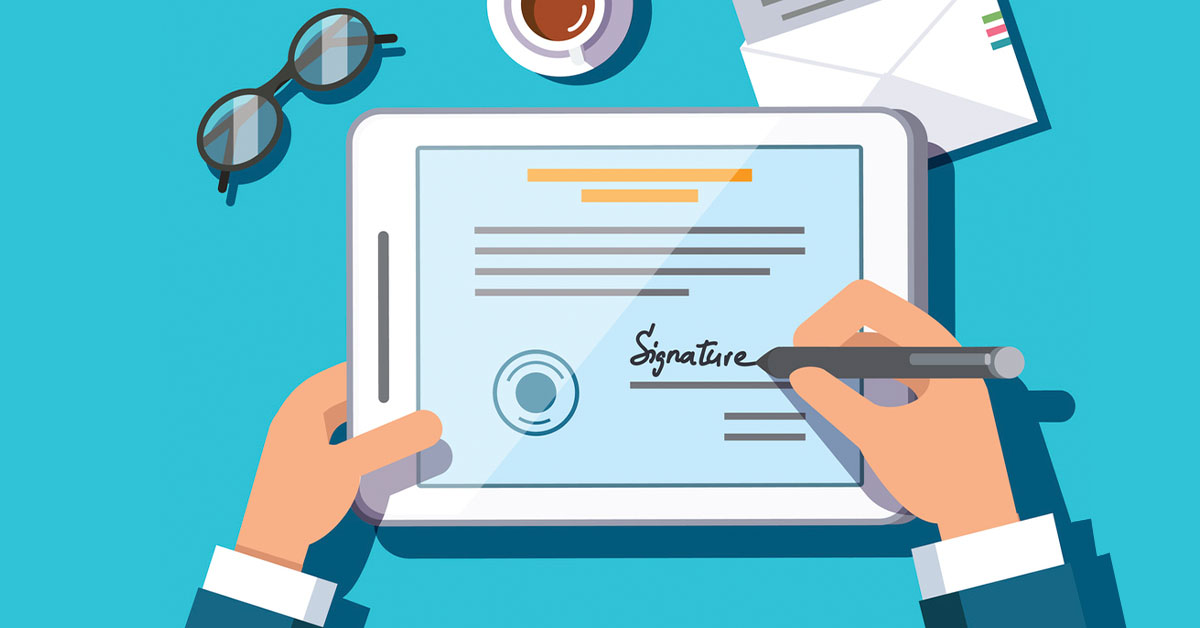 Online notarization technologies are unfamiliar to most of us and live under a patchwork of new state laws and regulations. In 2017, online notarization gained traction as a number of state legislatures introduced online notary bills. Ohio, Texas and Nevada enacted online notary laws this year. In each of these states, online notarization will make the real estate closings easier, faster and more convenient for the parties, who may actually be in different location across the state or the country.  Ten other state legislatures are working on online notary bills.  These states recognize that properly enacted online eNotary laws help protect the integrity of the land title system and the security of documents while preserving jobs in these states.  However, these laws do not necessarily include consistent regulations for electronic and online notarization.  Some things to think about if your state is thinking about online notarization legislation:
Require the online eNotary to retain a recorded copy of the video or webcam transaction. Online notarization can solve many problems related to the signer's geographic proximity to an available notary as it relates to real estate. It is also clear that remote electronic notarization carries a real potential for fraudulent exploitation and legal challenge unless the legislation, as well as rules governing online remote notarization, are carefully drafted. One such requirement is to protect against fraud and other legal challenges in the requirement that the notary use only electronic records instead of paper journals or other tangible records for online electronic notarizations. While not a complete protection against fraud, recording the entire online transaction (including the actual signing of documents and government-issued and forensic identification) is protection against fraud and serve as a deterrent to those individuals who may see this as an opportunity for criminal enterprise.


Require current personal appearance requirements to include online eNotarization even if the document signer does not appear in person before the notary public at the time of notarization. The methods for identifying document signers for online notarization should be the same as the methods required for a paper-based notarization and in-person electronic notarization. Also, any proposed legislation should require that it be apparent on the notarized document is tied to specify the type of appearance the signer made before the notary, be it a physical appearance or an online/remote appearance.


Require a savings clause in any online notarization law. A Savings Clause would require that once the document is recorded in the real property record, it will serve as effective constructive notice upon which the public can rely even if the acknowledgment or notarial act is defective. Ambiguities and errors in recorded real property instruments are inevitable. A savings clause should be encouraged because it provides some defense against a Bankruptcy Trustee's attempt to avoid mortgages nationwide for defective acknowledgements. It also provides certainty and reliability in the land records and creates an elevation of substance over form in reviewing instruments, making life easier for everyone. (i.e. no correction deeds, no indemnification letters, no intervening lien issues; and underwriters not have to make judgment calls about errors and defects – do we need a reformation or scrivener's affidavits, etc.)  Many states have savings statutes.  In state that have curative statutes we have not seen higher claims nor have we seen a "race to bottom".  Even with a savings clause in an online notary law, there is still a need for diligence and care in the documenting loan transactions and perfecting security interests in real property.


Require the state commissioning official, such as the Secretary of State, to establish rules and regulations for online notarization. State laws and regulations already delegate this duty to state commissioning officials. Notary publics are required to follow the rules and regulations of this commissioning official. Bifurcating the rules and regulations governing notaries and notarial acts will only create confusion both by the notary and signers.  The commissioning official is also in the best position to determine whether a  notary public seeking to perform online electronic notarial acts should include the following rules and regulations: 1) Registration of  an online notary; 2) Require the electronic technology or online technologies to be used in attaching or logically associating an electronic notarial signature, seal and certificate to an electronic document; 3) Require an exemplar of the notary's electronic signature and official electronic seal; and 4) Require any additional necessary instructions or techniques supplied by the online notary vendors that allow the notary's electronic signature and official electronic seal to be read.


Requirements for remote notarial acts performed by out-of-state notaries. Online notarial legislation should be consistent with current notarial statutes governing out-of-state and foreign notaries. Each state should consider whether its laws and regulations will recognize remote notarial acts performed by out-of-state notaries.
  Stay tuned for a more in-depth discussion on l in my upcoming co-authored white paper entitled "Online eClosings: What Lenders and Title Companies need to Talk About and Collaborate On" to be published next week on LinkedIn.  This paper will discuss the current status of the law related to online notarization and some areas where the industry can work together to bring state laws into the modern age of technology for a fully paperless eClosing.